How ESPN Makes Money—in 1 Graph
Nearly two-thirds of its enormous revenue comes from your monthly cable payments.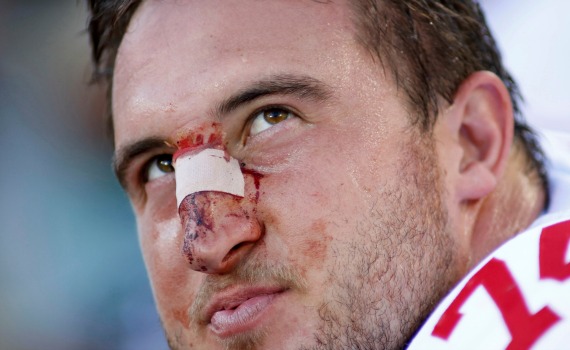 With the most valuable portfolio of sports rights in the country, ESPN is the envy of the television ecosystem. But how will it make money in the future? The exact same way it makes money now, ESPN President John Skipper told the Aspen Ideas Festival on Friday. With a simple formula. Two-thirds TV subscription fees plus one-third advertising.
Here's what that means. Every month, you pay a cable bill. Let's say it's $80. The channels on your menu get a sliver of that $80. It's called a subscription fee. ESPN gets the biggest cut: about $5 per month. That's $60 a year, per pay-TV household, before advertising.
The company will make more than $10 billion in revenue in 2013, according to an analyst note from Wunderlich Securities in November 2012. Here's what all that money looks like (breakdown is from Wunderlich and not from ESPN).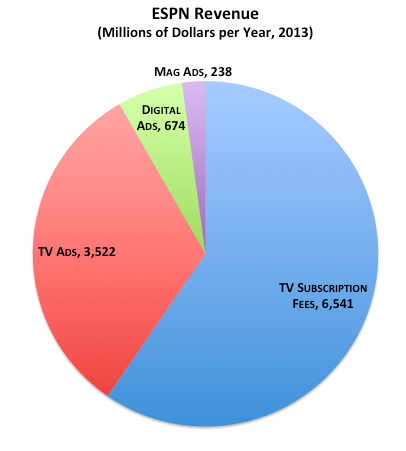 As a brand, ESPN is everywhere. On your phone, on your laptop, on magazine stands. But as a revenue-generating company, it's all about the television business.