Emerging Power: Developing Nations Now Claim the Majority of World GDP
For the first time since the 1800s, the developing world has surpassed the developed one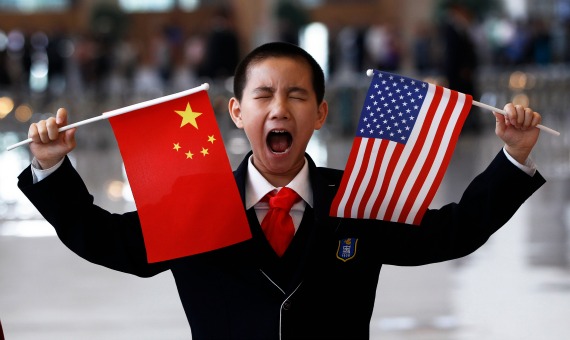 (Reuters)
As
Chris Giles
of the
Financial Times
points out, in 2013, so-called "emerging markets" have accounted for more than half of world GDP for the first time since Britain industrialized over two centuries ago. And the catchup growth isn't nearly finished yet. As you can see in the chart below from the
Financial Times
, the majority of global growth the rest of this decade will happen in the developing world. India and China alone will make up almost half of it.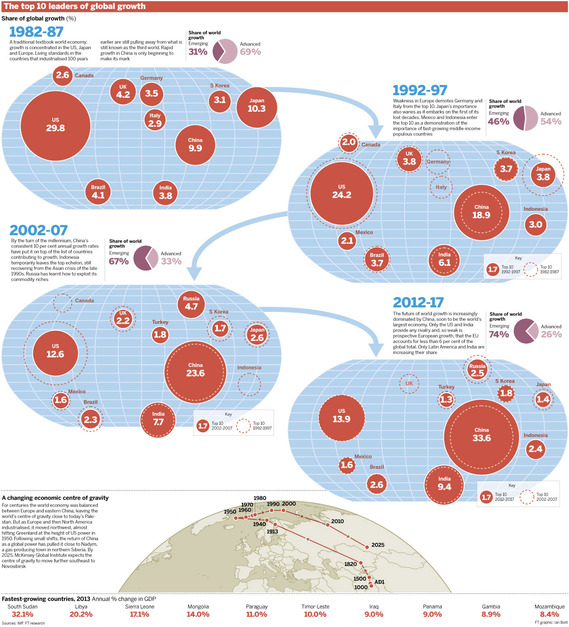 Why have poorer countries made up so much ground the past three decades? In a word, ideas. Indeed,
whether we can trust them or not
, the ideas of economists are, as Keynes said, more powerful than is commonly understood. The disastrous postwar experiment with communism in China and statism in much of the rest of the developing world, among other things, prevented them from growing anywhere near as much as they could. But starting in 1978 in China, they have ditched these ideological anchors for more market-oriented approaches that have let them catch up to where they should have been all along -- and fast. Now, that doesn't mean policy is perfect; just that it's much, much less imperfect than it used to be. That's all it takes to become a growth miracle. (And that's why
Scott Sumner
thinks North Korea could grow faster than any other country in history
if it reforms
).
A world where every country has industrialized is one that will look like the world before any country had industrialized. The center of economic gravity has and will continue to shift east.
It's a brave, new, old world.