A Big Idea: Abraham Lincoln, MBA
Nancy Koehn finds business-leadership insights from Lincoln, Shackleton, and other historical figures.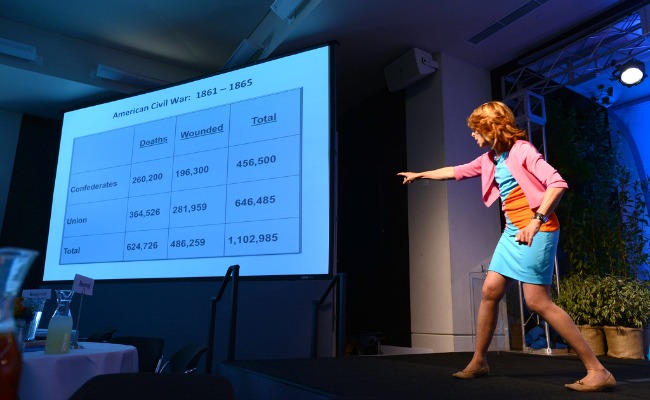 The Aspen Institute
Who knew Harvard Business School hires historians? Nancy Koehn, who mainly studies the history of leadership, has identified lessons from Lincoln that the business world can learn and use. During a talk she gave on Friday at the Aspen Ideas Festival, she spoke about Lincoln's pragmatic ability to know which battles to fight; his ability to step outside of himself and evaluate alternative perspectives; how to work with others to accomplish desirable outcomes; and how to mobilize in the face of the most important challenges. Perhaps one of the country's most beloved presidents might have succeeded in the business world.