Reuters
When California State Sen. Kevin de Léon talks about his plan to help people save for retirement, he usually starts by describing his Aunt Francisca, a housekeeper. "She's north of 70 and she still cleans homes," says de Léon. Francisca can't afford to retire because she has no savings. Even with help from Social Security, she struggles to make ends meet.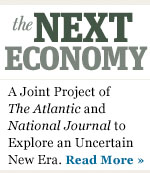 "It's the story of tens of millions of Americans throughout the country," de Léon says. The Los Angeles Democrat isn't just talking about domestic workers. Nearly half of Californians are on track to retire in or near poverty, according to a University of California (Berkeley) study. A separate analysis of census data from The New School for Social Research found that three-quarters of Americans ages 50 to 64 have an average total retirement account balance of under $30,000.  
Saving for retirement has never been easy for poor and middle-class workers, and employer-sponsored retirement plans have never been universal. But the recession and slow recovery have made it hard for many Americans to make a living, let alone put money away.
A new law authored by de Léon attempts to address what he calls the coming "retirement tsunami." Signed by Gov. Jerry Brown in September 2012, the California Secure Choice Retirement Savings Program would establish automatic payroll contributions into retirement accounts for 6.3 million Californians whose employers don't sponsor a pension plan or a 401(k). Legislators in left-leaning states such as Connecticut and Illinois have put forward similar proposals, as has U.S. Sen. Tom Harkin (D-Iowa).