Beyond Farmers' Markets
Louisville's innovative Farm to Table program aim to bring a local-food movement to the masses.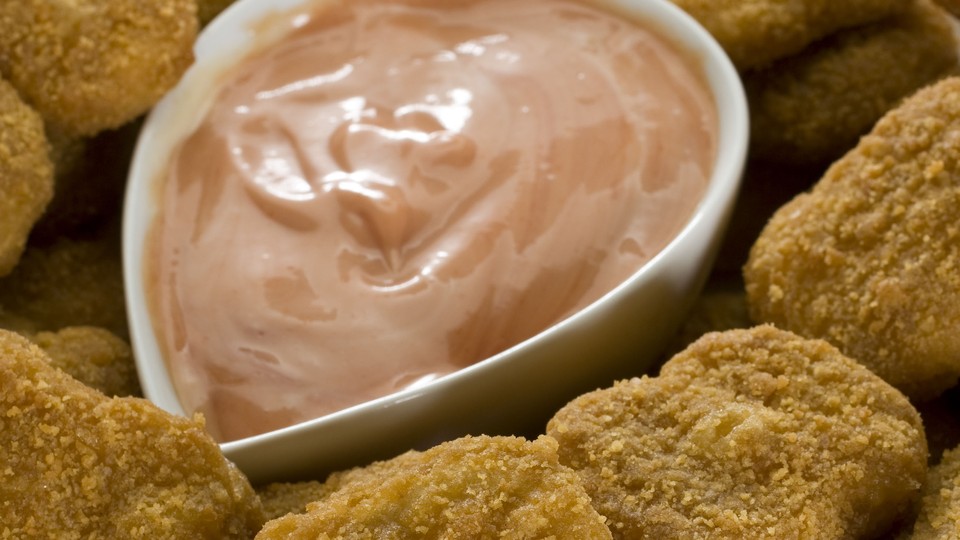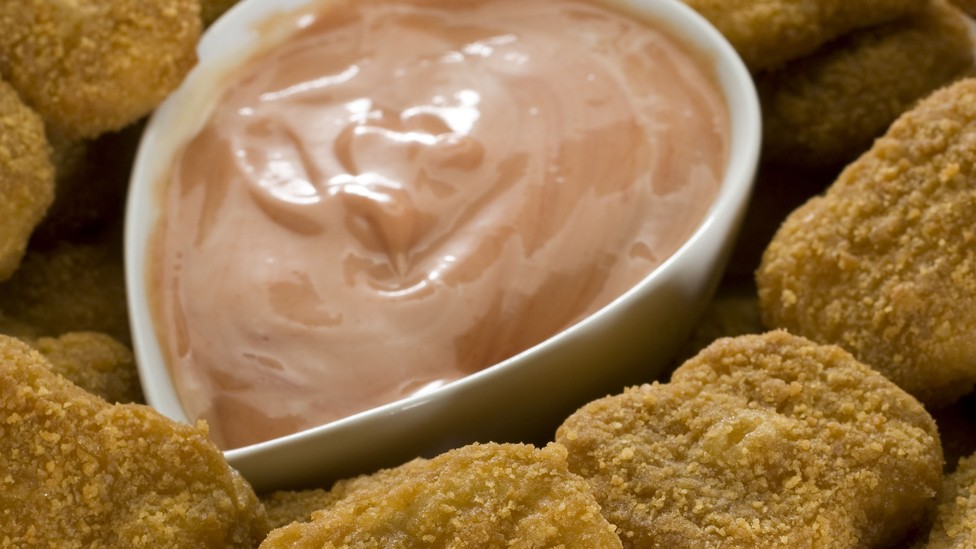 This article is part of a weeklong America 360 series on Louisville. 
LOUISVILLE — Sarah Fritschner's first big accomplishment in her new job was selling half a cow. The coordinator of Louisville Farm to Table, Fritschner is an advocate for the kind of emphasis on local food sources that is all the rage lately in foodie circles. But she also fills a critical missing link in the food-supply chain that has prevented the farm-to-table movement from going mainstream in most of the country. While many consumers may like the idea of sticking it to agribusiness, supporting local growers, and lowering the carbon footprint of their food choices, meat and produce don't magically beam their way from farms to tables.
That's where Fritschner comes in. A former journalist who spent several decades covering food issues for The Courier-Journal, she took on the role of "public interest broker" in 2010 when the city launched its Farm to Table program, the only one of its kind in the country. She helps farmers increase their capacity and focus their growing in areas where demand is high, creates relationships between growers and processors, and works with universities and other large institutions to help them understand the benefits of buying local. Her work is helping small-time farmers make up losses that have come from cutting back on tobacco crops, and it's introducing local meat and produce to tens of thousands of students.
Kentucky is the 13th smallest state in the country, but it ranks fifth in its number of farms, with more than 84,000. The reason? Tobacco. "People could make a good living, even on five acres of tobacco," Fritschner says. "So virtually every farmer in the state is a tobacco farmer and a cattle farmer. There's more beef in Kentucky than in any other state east of the Mississippi."
Tobacco farming, however, isn't what it used to be. Revenue has dropped dramatically since its peak around the middle of the 20th century. But with Louisville providing a $3 billion market for food, several area leaders — including the high prophet of local food himself, poet and farmer Wendell Berry — approached then-Mayor Jerry Abramson about five years ago to create a program that would connect small farmers with Louisville consumers. As it happens, Kentucky had money from the 1998 settlement between major tobacco companies and state attorneys general that was set aside to help farmers most hurt by the lower demand for tobacco crops. It's that money, along with funding from the city and from Brown-Forman — the parent corporation of Jack Daniels and Southern Comfort — that funds the program and Fritschner's position.
It was not long after Fritschner came aboard that she met a young man who was trying to keep his father's farm going and needed to sell half a cow. "Usually, the farmer has to take the meat after it's processed and go sell it himself," she says. But she knew about Marksbury Farm Foods, a highly regarded meat-processing plant in central Kentucky that assmes the job of sending meat to buyers. That's more attractive for large buyers, like a university, which may want five sirloin roasts but don't want to purchase those from five different farmers.
When Fritschner saw how easy it was to work with Marksbury, she approached Jefferson County Public Schools (the city of Louisville and Jefferson County merged in 2003) and the University of Louisville, and is now in partnership with both. That has meant learning to persuade food contractors such as Sodexo, which usually deal with giant corporations such as Hunts and Tysons, that they can get local food in large quantities and at reasonable prices. Sometimes that requires reconfiguring menus--offering brisket tacos instead of sirloin roast. Or making Kentucky's traditional burgoo stew by using Tysons chicken and local beef. This spring, Fritschner is organizing a "Snout to Tail" workshop for local chefs to learn how to break down an entire pig. "Using every part of the pig can lower their costs and raise the interest on their menus," she says.
To get the quantities of food needed by large school systems and institutions, Fritschner also works with area farmers to increase their capacity. She notes that butternut squash grows particularly well in Kentucky, and that the Healthy Hunger-Free Kids Act of 2010 instructs school districts to serve more leafy greens and orange vegetables. "If I can get local butternut squash into the schools somehow, I'm solving a problem for them," she says. And indeed, after doing some research, she matched up a butternut-squash farm with a local processor that peels and seeds the squash and gets it to Jefferson County public schools.
"We've got all the knowledge — it's just about making connections," Fritschner says. If a school system needs kale for its meals, she e-mails her network of farmers to see if anyone is interested in growing kale. If they are, Fritschner might connect them with sustainable agriculture and small-scale production experts from Kansas State University who can help them establish a kale crop. Or she might host workshops she calls "speed-dating" at which buyers and farmers talk to each other to learn if their needs might fit together to create a food-supply relationship. "I feel sort of like Bill Gates when he realized, 'You mean all they need is mosquito nets and there won't be any more malaria?'" says Fritschner. "How hard can that be?"
Not quite three years in, Louisville's one-woman local-food program has earned the city an award from the U.S. Conference of Mayors, and interest from other parts of the state. Earlier this year, the University of Louisville agreed to buy Kentucky grass-fed beef for the spring semester. And Jefferson County Public Schools just posted a bid request for 40,000 servings of locally raised chicken wings and drumsticks. "Nobody wants their kids eating nuggets anymore," argues Fritschner, a statement that could be heresy in the city that is also home to the headquarters of KFC. "Our schools now want to make muscle meat part of the lunch and not this gooey extruded stuff with 14 additives."
If Fritschner succeeds in creating lasting partnerships between Kentucky farmers and local institutions like schools and hospitals, she will have done more than help boost the local economy. She will also have proven that local food isn't just a privilege for foodies who patronize high-end restaurant boasting locally sourced ingredients. "Getting restaurants to serve local food is great," she says, "but it doesn't move the needle. If you're selling to public schools, that's real food access."