When Retirement Keeps Getting Further Away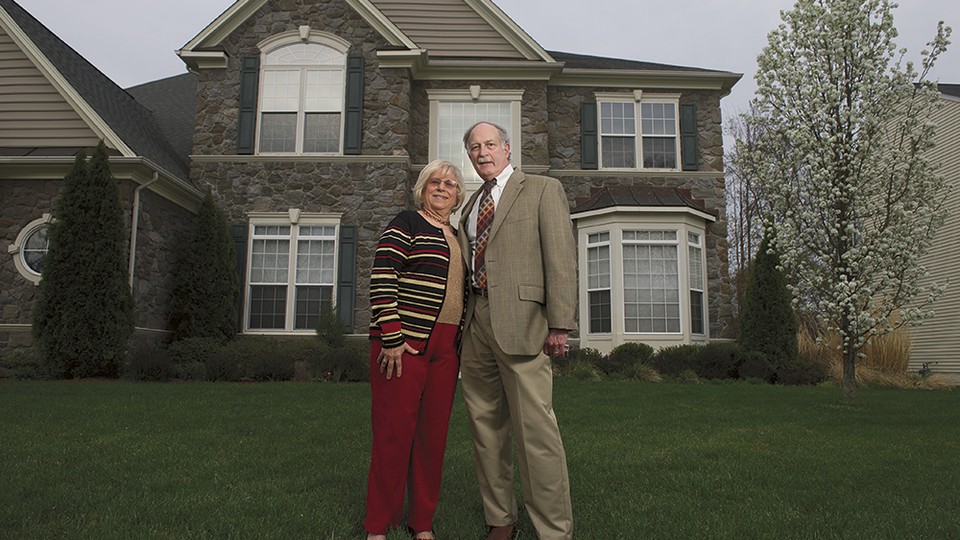 SPRINGFIELD, Va. — In 1977, Harry Sheinfeld and his bride-to-be, Barbara, scandalized his future mother-in-law when they bought a $79,000 house in Fairfax County. For Mrs. Greenwald, it wasn't just that the two had yet to wed. A starter house in this suburb of Washington — two-car garage and all — seemed like an awfully big commitment for a couple in their 20s just starting out.
But the Sheinfelds, both now 63, have always shown a talent for planning ahead. They spent 27 years and raised two boys in that house. Harry is closing in on his 40th year of working as a lawyer for the Labor Department, where he started right out of law school. "We both liked our stability," Barbara says. "Then, the world changed."
In a parallel universe, where the Great Recession hadn't struck as they inched toward retirement age, the Sheinfelds might now be planning that around-the-world cruise or contemplating their lives without children at home. Instead, in 2008, the bank where Barbara was in charge of lending money to small businesses went through a merger that left her feeling squeezed out. After taking a break from the troubled industry, she found it much harder to find a comparable job than she had foreseen; prospective employers looked instead to younger, cheaper workers.
The Sheinfelds ate into some of their reserve funds to pay for their younger son's college education. And like so many homeowners, they — by their own admission — were suckered into believing that home values had nowhere to go but up, until the real-estate market crashed and their home equity plummeted.
Still, the Sheinfelds don't worry as much for themselves as they do for their 25-year-old son. His four-year degree from Indiana University earned him a year in his parents' house, as he scrambled for a permanent job and, ultimately, entered a skills-training program at a community college. Four years after getting his diploma, he's still bouncing from one temporary gig to the next in computer-aided design, although he has recently had a promising lead on a permanent position. His 31-year-old brother has a Ph.D. and works as an aerospace engineer in California. The 25-year-old's prospects look dimmer, through no evident fault of his own.
"How long does it go on, and how often does he come back?" his mother says. "Will we have to drain resources to help him? That's my biggest financial concern"¦. We really need to be a lifeline for our son." Forget owning a house in his 20s like they did — how about some job security and benefits? Looming next as a headache is his loss of eligibility for health insurance through his parents' policy when he turns 26 in May.
"By the time I was 26, I was already working as a lawyer," Harry says. "Looking at where one of our kids is, relative to where we were at the same age, it's a lot different. This notion that every generation lives better than the past — I really don't see that. I am demonstrably better off than my parents, but I don't necessarily see "¦ my kids being better off than we were."
For now, the Sheinfelds are in a holding pattern. Harry plans to keep his Labor Department job for the foreseeable future; he used to figure that by now he'd be nearing retirement. "That's the money and the kids," he explains. Barbara dabbles with financial consulting but still keeps an eye out for better opportunities. "If I were 10 years younger, I'd be back at work," she says.
They are quick to point out that they are more fortunate than most and remain firmly in the middle class. Harry is in the last generation of federal employees who will benefit from a pension plan that promises a defined retirement payout. He and Barbara will also receive federally subsidized health insurance for the rest of their lives. They're planning a family vacation this summer in Italy with their two sons.
What they've had to adjust is their expectations, even after decades spent plotting out their finances and stashing money away. "Let's put it this way," Barbara says. "Neither us nor my son thought that we'd be where we are."