The Economic Paradox of Major League Baseball—Explained in 1 Word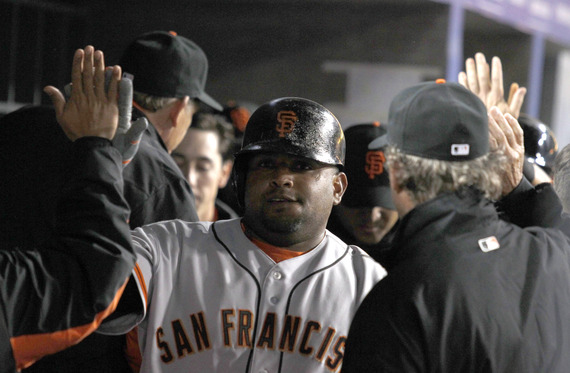 Reuters
Baseball would appear to be in crisis. Viewership is falling fast, down 30 percent across ESPN, TBS, and Fox since 2007. But those same networks are signing new contracts to pay more than ever for the rights to broadcast baseball games. Why?
As David Bank explained in an RBC note from February, it's "the bulk provided by MLB content" that makes it really valuable.

The bulk?
Here's what he's talking about.
There are more sports channels and hours of sports programming than ever before. More ESPNs, more regional sports networks, and more channels like Fox Sports on the horizon. That is so many hours of sports television, it's mind-blowing. TV programming is expensive. Time is money. How do you fill it?

Enter baseball. There are more than 2,400 games each MLB season, which is more than 7,200 hours of potential live sports, or about 300 full days of baseball. That's a lot of bulk. The kind of bulk that cable companies, who need relatively cheap, but relatively popular, content to fill out their days while they collect the slivers of your monthly cable bill known as affiliate fees. "While baseball may not be the highest-rated sport on average, its content provides ways to justify affiliate fees and to build viewership," Bank writes.
The sheer endlessness of baseball games and the baseball season has been offered as a reason for the sport's decline in the last decade. Its languid pace collides with information inflation, Internet attention disorder, tweeting Millennials, that whole shebang. But the economic paradox of baseball is that the breathtaking volume of the sport is also the foundational source of its value to networks.