Crowdfunding Everything From Solar Panels to Veronica Mars
A growing number of online companies help connect entrepreneurs and borrowers with investors and donors.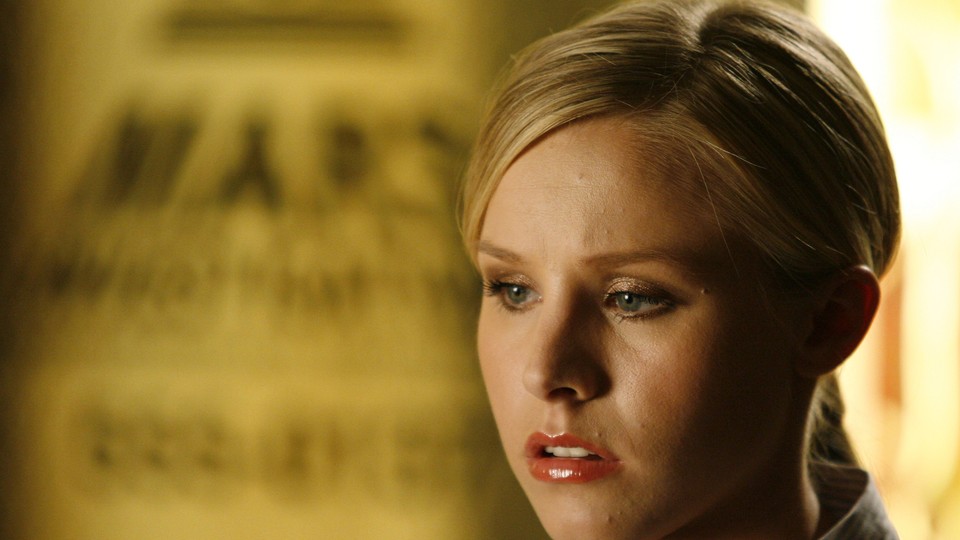 For those wary of traditional banks after the 2008 financial crisis, there's another option: lending and borrowing online through crowdfunding platforms. These companies act as financial intermediaries, gathering small amounts of money from large numbers of lenders, investors, or donors to fund a given cause or project.
Investments made through crowdfunding platforms often aren't backed by federal insurance, so investors face a greater risk of losing their money. But there's also a social dimension to crowdfunding: the desire to help a good cause or a worthy individual can motivate investors just as much as the desire to make money.
Here's a list of three innovative companies that seek to fill a financial need and generate social and financial returns in the process. In the coming months, the Securities and Exchange Commission will wrap up rule-making on 2012's Jumpstart Our Small Business Startups Act and legalize a new form of online finance, based on giving funders small amounts of equity in a project.
1.     Mosaic
Solar energy is most cost effective when it's generated at the point of use, like on a rooftop. But many banks won't finance small solar projects, and most small businesses and organizations can't afford to lease the technology without help. Solar cooperatives, which allow a group of stakeholders to share both the cost of the technology and the revenue the panels produce, provide one way to get around the problem.
Another is Mosaic, a website that allows accredited and non-accredited investors in California and New York to invest in solar projects that cost between $55,000 and $2 million. Investors contribute fractions — called "notes" — of the total loan needed for a given project. As solar projects sell the power they generate, they repay investors with interest.
Returns are around 4.5 percent, higher than U.S. Treasury bonds, according to Mosaic. Investors can contribute as little as $25. The company has fully funded 12 solar projects and raised more than $1.1 million since it launched in 2011. Although Mosaic vets solar projects carefully, but using the platform does carry some risk.
Investment has grown since the platform shifted to an interest-bearing model, said spokeswoman Lisa Curtis. Before, the average contribution was $100. Now that people can make money while funding a cause they care about, the average contribution jumped to around $1,000.
2.     Pave
Pretty much anyone with a dream can apply to borrow money through Pave, a platform that began with the hope of offering a better alternative to traditional student loans. Pave matches so-called prospects, U.S. citizens who are 18 and over, with a team of backers willing to help fund schooling, business ideas, or creative projects. To settle the debt, prospects commit to giving backers up to 10 percent of their income for the next decade.
Pave payments adjust depending on how much a prospect earns at a given time. Because repayment is based on income, Pave argues that the investments aren't high risk: Chances are, the prospect will figure out a way to make money, even if the project they raised money to fund doesn't work out.
Pave launched last December with eight prospects, ranging from an engineering student to a filmmaker. Prospects have sought to raise an average of $20,000, and backers must invest at least $500 in a given prospect. Backers are also encouraged to mentor the young person they have invested in. A similar company, Upstart, focuses on college graduates.
3.     Lending Club   
Lending Club allows borrowers to crowdfund personal loans and gives investors an opportunity to build a portfolio of "notes," small portions of those loans. More than $1.5 billion has been invested since the platform launched in 2007, earning investors over $133 million in interest. Members can open joint accounts, corporate accounts, trust accounts, and even retirement accounts.
Lending Club's investors have earned an average rate of return of over 9.5 percent, according to the company, and borrowers pay lower interest rates than they would on many credit cards. Almost 80 percent of borrowers use low-interest, fixed-rate loans from Lending Club to pay off other debts.
Although Lending Club does charge fees, they are lower than those found at most traditional banks. Borrowers can seek loans up to $35,000, which they must pay off in monthly installments over three to five years. Interest rates are calculated according to an individual's creditworthiness — and Lending Club members are very creditworthy. The company rejects ninety percent of individuals who request a loan, focusing only on those with high credit scores.
Lending Club members' cash balances are held at Wells Fargo bank and are federally insured. However, as with Mosaic, Lending Club's notes aren't insured, raising the risk that investors won't get their money back. And as with Mosaic, state regulations restrict who is eligible to participate. Eight states don't allow borrowers to use the service, and in most states investors have to have an annual gross income of over $70,000.
CORRECTION: An earlier of this article misstated Mosaic's ability to protect investors. Mosaic has entered into a backup servicing agreement with Portfolio Financial Servicing Co. that would ensure servicing of all issued loans.