The average American cashier makes $20,230 a year, a salary that in a single-earner household would leave a family of four living under the poverty line. But if he works the cash registers at QuikTrip, it's an entirely different story. The convenience-store and gas-station chain offers entry-level employees an annual salary of around $40,000, plus benefits. Those high wages didn't stop QuikTrip from prospering in a hostile economic climate. While other low-cost retailers spent the recession laying off staff and shuttering stores, QuikTrip expanded to its current 645 locations across 11 states.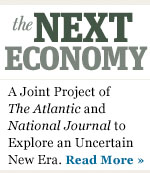 Many employers believe that one of the best ways to raise their profit margin is to cut labor costs. But companies like QuikTrip, the grocery-store chain Trader Joe's, and Costco Wholesale are proving that the decision to offer low wages is a choice, not an economic necessity. All three are low-cost retailers, a sector that is traditionally known for relying on part-time, low-paid employees. Yet these companies have all found that the act of valuing workers can pay off in the form of increased sales and productivity.
"Retailers start with this philosophy of seeing employees as a cost to be minimized," says Zeynep Ton of MIT's Sloan School of Management. That can lead businesses into a vicious cycle. Underinvestment in workers can result in operational problems in stores, which decrease sales. And low sales often lead companies to slash labor costs even further. Middle-income jobs have declined recently as a share of total employment, as many employers have turned full-time jobs into part-time positions with no benefits and unpredictable schedules.