Tech Central: What It Takes To Become a Startup City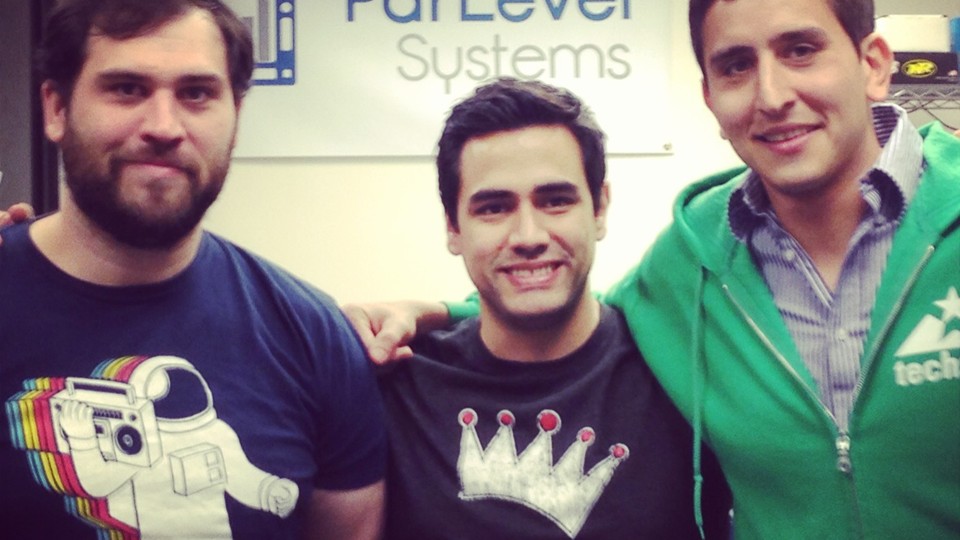 This article is part of a week-long America 360 series on San Antonio. 
SAN ANTONIO--Austin — home to the South by Southwest tech and music festivals, the headquarters for Dell, and an indeterminate number of hipsters--is generally considered the technology hub in Texas. But just 90 minutes south on I-35, San Antonio has been quietly establishing itself as a center for tech industries. The Air Force division charged with waging cyber-warfare is located in San Antonio, and a growing number of cyber-security and biotechnology companies have set up shop in the city as well. San Antonio also claims Rackspace Hosting, a billion-dollar hosting and cloud-computing company that has found San Antonio's low risk of natural disasters or disruptive weath perfectly suit the requirements of gigantic data centers.
What San Antonio didn't have until recently was a place where the tech talent in town could gather to bounce ideas off each other and collaborate. So Graham Weston, Rackspace's chairman and co-founder, and software entrepreneur Nick Longo dreamed up Geekdom, a collaborative co-working space. Geekdom opened its doors in late 2011 and now has 600 members who rent space spread out over two floors of the Weston Center in downtown San Antonio.
Geekdom doesn't just provide desk space for developers; it forces them to collaborate. "Every member here has to give one hour of week of their time back to another member, or do a workshop once a month on their expertise," says Longo. "It's the simplest recipe in the world." The space also hosts trainings and tutorials for developers.
On one recent weekday morning at Geekdom, two young men were playing ping-pong. People were sprawled around the space, at desks and on couches, and those who weren't plugged into laptops were wandering out of each other's offices. South Asian and South American accents mingled with Texas twang. Startups are often formed here simply thanks to "serendipity," Longo says. If the right people bump into each other, a new business can get moving that day.
Take ParLevel Systems, a startup founded after a group of five guys got to thinking about the vending machine in Geekdom's break room. How, they wondered, does the vending machine company know when this machine runs out of an item? The group designed a computer program that can track when a vending machine sells a bag of Fritos, when the machine needs restocking, and machine sales at different locations. The startup was accepted into TechStars, the elite seed-funding program, and the founders will soon make their pitch to investors.
Another startup born at Geekdom is TrueAbility, which has developed a program to test the skills of I.T. professionals in real time and on a live server. The program gives companies more useful and transparent information about potential hires than credentials on a résumé. Former Rackspace employees, TrueAbility's founders have already received seed money from Weston and one of his fellow Rackspace co-founders, and they'll have another opportunity to connect with investors when they present at South by Southwest next week.
"One thing that every community needs is an organizing force for entrepreneurship," says Weston. Rackspace has been to San Antonio what Dell is to Austin: one company with the clout to both attract talent and invest in economic development. Fostering innovation is part of Rackspace's culture--the company offers free-open-source software to allow developers to build their own cloud-computing infrastructure. The personal philanthrophy of Rackspace's founders doesn't hurt, either.
Weston hopes that Geekdom can anchor a start-up and tech district downtown. San Antonio is a sprawling, suburban city and its touristy downtown area doesn't attract young professionals. "Despite the fact that people can work anywhere, it still matters where you work," he says, sounding much like Yahoo! CEO Marissa Mayer, who made news recently when she decided to end her company's practice of allowing employees to make liberal use of telecommuting. Geekdom is filled with people who spend long hours writing code, but turning code into a company requires human contact. It requires mentors like Longo and Weston, who can push ideas in the right direction, and it requires random encounters with people who are asking questions that nobody else is asking.