How Do 20-Somethings Who Aren't Characters on 'Girls' Get Work Experience?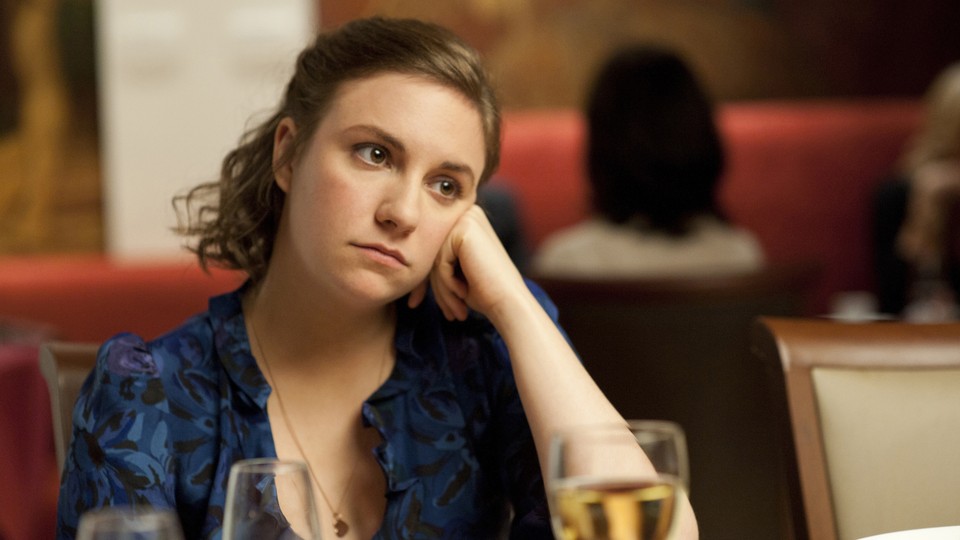 Charles Ogbuehi dreamed of being an architect the way some kids dream of walking on the moon. He didn't apply to college after he graduated from high school in the Maryland suburbs; instead, he took a nurse's assistant job. And looked to be his future — low wages and night shifts — until Ogbuehi applied for Year Up, a program that trains low-income youth to work in I.T. departments and other corporate jobs.
"These past six months have changed my life," Ogbuehi now says earnestly. An expressive 22-year-old who wears his hair in neat twists, he is studying to become a Cisco network architect. Before Year Up, he says, "I wouldn't have had the mindset of going to school and getting a better education for myself."
Year Up seeks to solve two problems at the same time: young men and women like Ogbuehi need a path to better-paying jobs, and employers need better-trained workers. The program, which operates out of ten locations around the country, trains workers for the kind of jobs that are found in just about every office — I.T. support — with remarkable results.
Eighty-four percent of Year Up graduates are either employed or attending college full-time within four months of completing the program. Those who are employed four months after graduation make an average of $15 an hour, for an annual income of around $30,000. It's a start to building a middle-class life.
From Atlanta to Seattle, the Year Up model is the same. Low-income 18-24 year olds with at least a high school degree or G.E.D. are eligible for the program, which includes six months of training followed by a six-month internship at a major corporation. Students receive a stipend for the year, which is crucial. Unlike many of their peers from wealthier families, they don't have the luxury of taking an unpaid internship.
While the national unemployment rate hovers around 8 percent, young Americans have a particularly hard time finding work. Nearly 14 percent of those between ages 20 and 24 are currently unemployed, and they may stay that way without the right training for the jobs employers need to fill. "For at least some of them, they're too divorced from the actual jobs in the economy," says Harry J. Holzer, public policy professor at Georgetown University. The fact that many employers want to hire someone they won't need to train makes getting through the door even more difficult.
Enter Year Up, with its focus on technical training, professionalism, and work experience. It's a full-year immersion in professional culture for young people who may never have thought of themselves as professionals. Each student has an adviser and is paired with a corporate mentor, and the program helps students as much with the cultural aspects of navigating the workplace as with the technical training.
The best career and technical education programs do four things, according to Holzer. They work closely with employers, offer paid work experience, teach skills that apply to more than one job, and provide a credential that actually means something in the industry. Year Up does all four. Students earn community college credits for Year Up classes, and they are given the chance to sit for industry certifications.
Despite its success, however, there may be limits to Year Up's ability to expand. The program works because it requires students to commit to a lengthy training and it relies on corporate partners willing to pay $23,000 to sponsor an intern. So far, Year Up only operates in big cities, where there is a critical mass of employers and reliable public transit to get students to work on time. About half of Year Up's funding comes from private donations, which means its budget can vary from year to year.
Year Up's most ambitious goal might be the effort to change the way its students think about themselves. Rafael Alvarez, who founded a similar organization called Genysys Works, says that "A big danger organizations have in this area is believing that you can have a meaningful impact on the trajectory of someone's life with minimal intervention." It takes time before students to feel they are in a safe environment.
Christina Chiles, one of Ogbuehi's classmates at Year Up's National Capital Region office, credits the program with making her feel comfortable speaking up and asking questions. "There is a tremendous amount of support," she says. "They make it okay for you to talk." Chiles and her peers are used to keeping their guards up, but Year Up is helping them evaluate when to open up instead.
It's a lesson that could have saved Chiles from losing her last job. She was enrolled in community college and working part-time as an assistant in the school's human resources department. Overwhelmed, Chiles fell behind on her coursework, dropped a class, and lost the job. Part of succeeding in the professional world, she now realizes, is feeling confident enough to ask for help.