They're Baaack: U.S. Banks Had Their Second-Best Year Ever in 2012
U.S. banks celebrated their second-most-profitable year in 2012 with a whopping $141 billion in net income last year. That's scarcely smaller than the record, $145 billion, set just before the crash, in 2006, according to the FDIC.
I wondered: What do the last three decades in bank profits look like? Based on FDIC data (and adjusting for inflation), they look like this.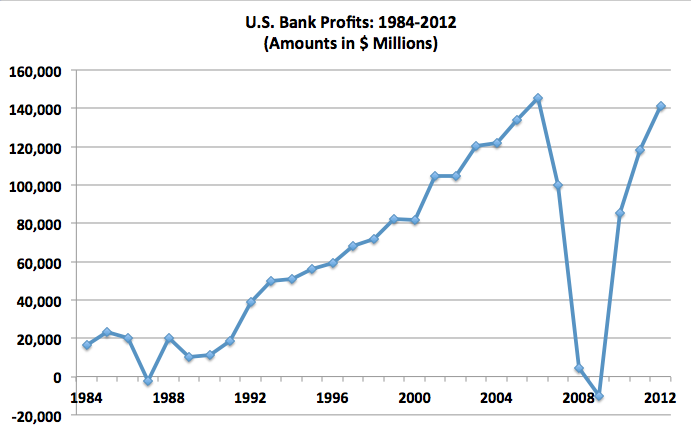 This weekend, Evan Soltas drew a wonderful graph showing that the financial industry takes home
half
a third
of all corporate profits -- up from 10 percent after World War II. When you build an economy that subsidizes debt through homeownership, gives preferential treatment to investment income, and guarantees that the biggest banks will never fail, you get what you ask for. A country where finance plays by a separate set of rules and runs away with a third of the profit.