These 4 Charts Explain Exactly How Americans Spend $52 Billion on Our Pets in a Year
Americans spent an estimated $52 billion on our animals in 2012, according to the American Pet Products Association. That's a lot of zeroes, so for context: It's more than we spend on coffee and bottled water combined.

The APPA has data as far back as 1994. Their inflation-adjusted numbers are graphed below. This is the American pet economy. And it is booming.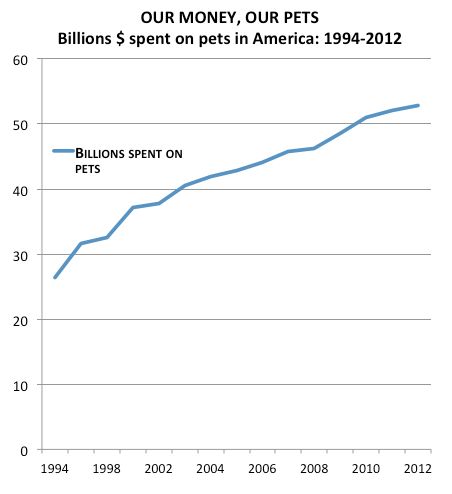 Where exactly do our 50 billion pet dollars go? Overwhelmingly to food and medicine. Also, fun fact: We spent $6.2 billion on grooming and treats for our pets in 2012. That's more money than Facebook made in advertising revenue last year.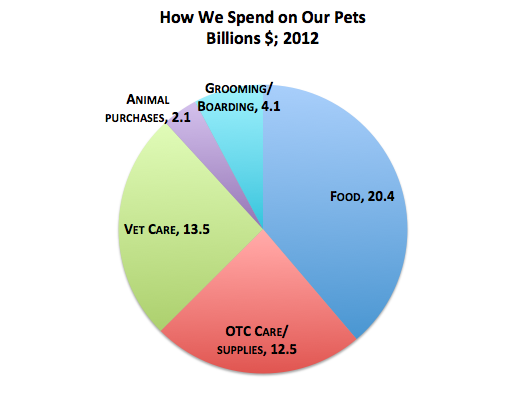 What's more expensive: dogs or cats? Well, the National Pet Owners Survey can't tell us that exactly, but they do collect data on major spending categories on America's two most popular animals. As you can see, both basically cost the same as far as food and most medicine goes. But dogs require more expensive boarding, grooming and toys.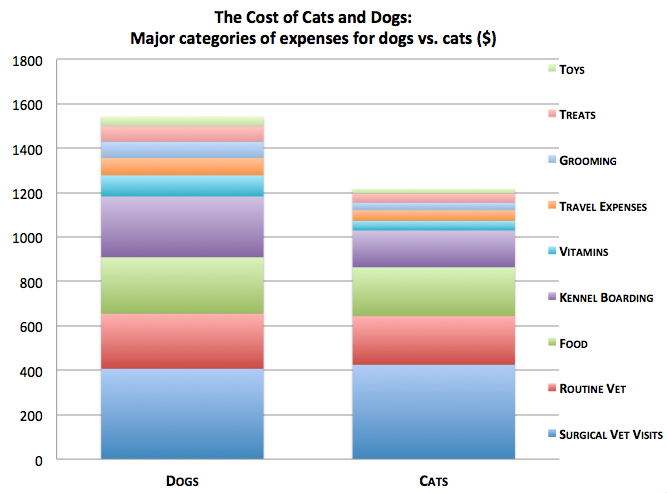 And finally -- this has nothing to do with money, but it's still fascinating -- how many millions of families own pets, what kind, and how many?

Dogs call 46 million American households "home," but families with cats and fish are much more likely to have more of those pets -- perhaps because one of those animals is occasionally consuming the other.