Today, Apple Stock Lost More Than the Market Value of Nike or Starbucks
Apple's stock fell 12 percent today, its worst tumble in four years. Nobody knows if this is the beginning of the end, or a lull between two glorious chapters of market dominance.

What we do know is that Apple lost an eighth of its market cap today, or $52 billion in stock value. That's more than the market cap of some very big, very famous companies (h/t Rebecca Jarvis for the first comparisons) ...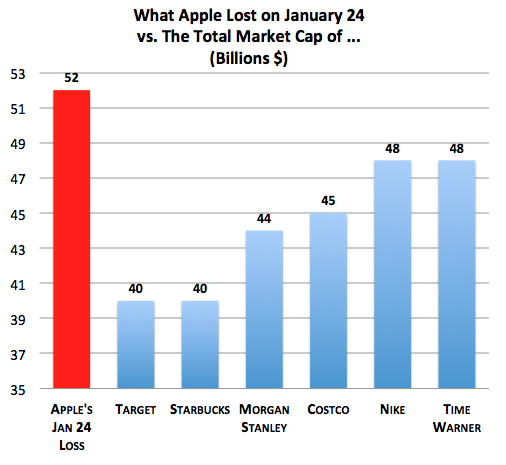 Big picture: This says as much about the monstrous size of Apple (which just "disappointed" with $54 billion in revenue last quarter) as it does about the size of today's sell off.
>