'OoooooooO!': Jack Lew's Insane Signature Is Going to Be All Over Your Dollar Bills, Soon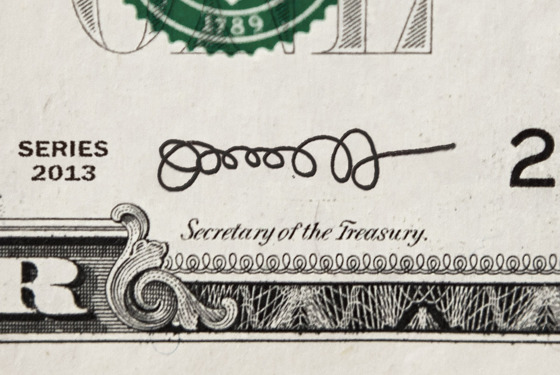 President Obama is expected to pick Jack Lew to be the next Treasury Secretary. If confirmed by Congress, that makes him the guy autographing your dollar bills.
And, as Kevin Roose points out, his autograph is insane.
It is also not, strictly speaking, an autograph. It is a doodle. Or series of cursive O's (or, equally, of upside-down cursive E's) or "a Slinky that has lost its spring," or a visual expression of the weary hollowness of identity.

Fortunately, for the aesthetic integrity of our currency, the GOP's aversion to Jack Lew (and Congress' aversion to speedy confirmations) suggests he'll have many weeks to learn to sign his name using more than one letter.