Dropouts: College's 37-Million-Person Crisis—and How to Solve It
The biggest hindrance to completing college isn't financial preparedness, but academic preparedness. Half of the students in community colleges need high-school-level courses when they enroll.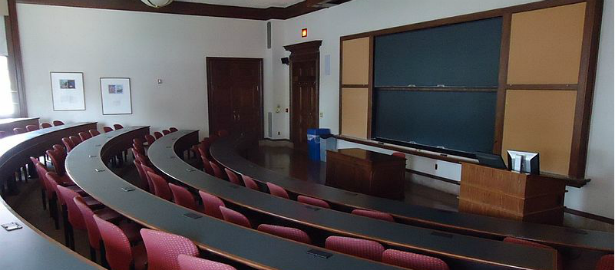 Reuters
Ever have one of those nightmares where you're back in school and you forget to take the final exam? It's a reality for 37 million Americans who have some college experience but no degree. Although record numbers of high school graduates have enrolled in college over the past few years, their odds of finishing remain low. Only 56 percent of full-time students complete four-year bachelor's degrees within six years. At community colleges, where half of all freshmen enroll, the track record is even worse: Just three of 10 full-time students earn their two-year associate's degrees within three years.
Getting diplomas in the hands of more people would be a huge boost for the U.S. economy. During the past three decades, the United States has slipped from first among nations to 10th in the percentage of people holding a college degree, even as the job market has eroded for Americans without one. Increasingly, this failure has constrained household incomes and harmed the nation's economic growth and competitiveness.
---
MORE FROM NATIONAL JOURNAL
---
Within a decade, more than 60 percent of all new U.S. jobs are expected to require a college education. Raising the number of people with a bachelor's degree by 1 percentage point in the 51 most populous metropolitan areas would add $143 billion to the nation's annual income, according to CEOs for Cities, a Chicago-based nonprofit.
Small cash grants to help struggling students pay for transportation and child care have been shown to improve their chances of getting a degree. The government's Pell Grants, possibly subject to budget cuts in a Washington debt deal, cover community-college tuition for the most hard-pressed students; if they can attend school while working and finish quickly, they need less money overall.
Nor do colleges need to spend more -- just "differently and better," says Tom Sugar, a senior vice president at Complete College America, a three-year-old "do tank" trying to help students earn degrees. The group has persuaded 31 states to work on improving graduation rates by pursuing a set of field-tested best practices. These focus on speeding the path to a degree--before "life gets in the way," Sugar notes -- by tracking students' progress more carefully and removing bureaucratic barriers to getting through school.
The biggest hindrance to completing college isn't really financial. It's academic fitness. Notably, half of the students in community colleges and 20 to 30 percent of those in four-year schools need a remedial, high-school-level course when they enroll; having to spend time and money without accumulating credits toward a degree prompts most of them to quit. Complete College America prefers the idea of "corequisites" that combine remedial tutoring, sometimes using software, with college-credit work.
President Obama has called for raising the national college graduation rate from 34 percent to 60 percent by 2020, and his administration could do a lot to help.
To start, it could update the data about college completion and change the government's definition of learning by pegging its rules for financial aid and accreditation directly to student achievement instead of using credit hours as a clumsy proxy for progress. The Education Department could funnel more student loans and grants to states that fare best in moving students to graduation.
You don't need a Ph.D. to find solutions. But getting there will require a sea change in how public colleges do business, with a commitment to data, accountability, and productivity--hardly watchwords in the hallowed halls of academe. "There hasn't been a reform movement like this in recent history," Sugar says. "This is a relatively new era in higher ed."