Where the World's Millionaires Live—in 1 Graph
In the U.S., it might feel like a Golden Age for millionaires, with taxes low and stock prices rising. But in the last year, the ranks of the super-rich have shrunk around world, according to the annual Credit Suisse Global Wealth Report. The U.S. minted nearly one million new millionaires in the last year, but Europe shed "almost 1.8 million U.S. dollar millionaires" in 2011, with half of those losses coming from Italy, France, and Germany.
Today, the United States and Japan are home to about 7% of the world's population, but more than 50% of the world's millionaires.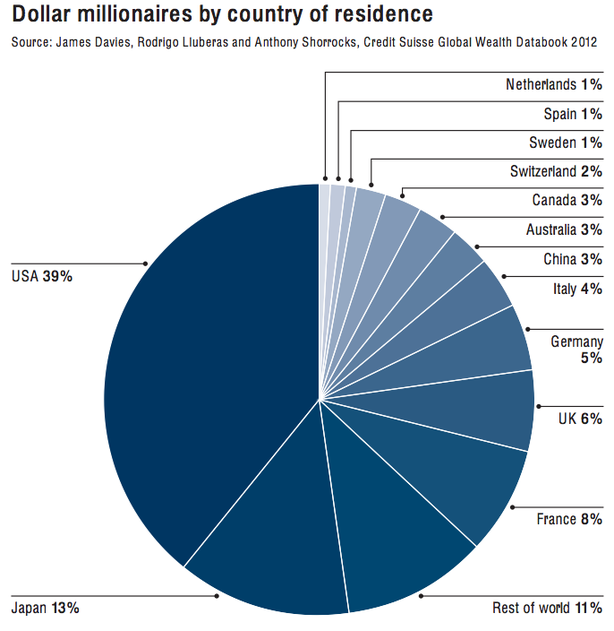 The second striking fact from the report? Of the $12.3 trillion of global wealth that disappeared in 2011, Europe accounted for $10.9 trillion, or 89%, of the loss.