The Fiscal Cliff Will Cost a Median-Income Family $2,000
Doing nothing is the natural state of the 112th Congress. But if Congress does nothing to avert the so-called "fiscal cliff" of 2013, taxes would increase by half-a-trillion dollars and deep spending cuts in defense and other government spending could push the U.S. into an official recession.

How would you pay for the fiscal cliff? Nine in ten Americans would see higher taxes. The payroll tax cut would go away. The stimulus tax credits for the poor would go away. The Bush tax cuts first passed in 2001 and 2003 and re-signed by Obama would go away. Almost every major tax rate affecting families -- whether payroll, income, or investments -- would go up.
This first graph shows that after-tax income would decline for every quintile by at little as 3% and as much as 12%.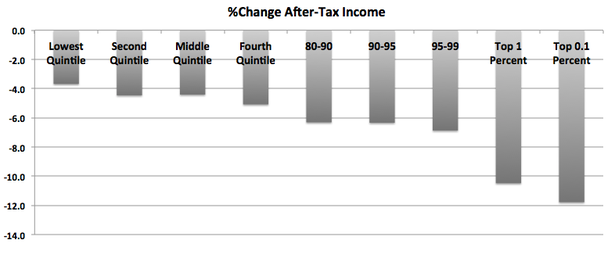 The second graph shows that the top 1% -- who earn more than the bottom 40% combined --  would pay $100,000 or hundreds of thousands of dollars more to the IRS.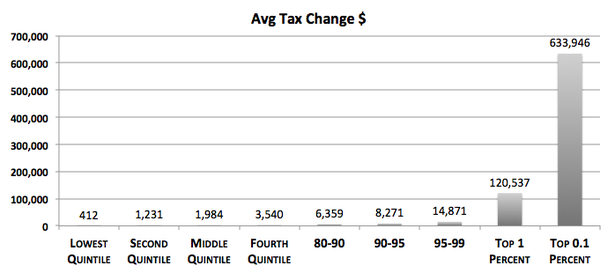 ... and that's why even this do-nothing Congress will have to do something about taxes before January 2013. Democrats and Republicans don't agree on much. This is half a trillion dollars that nobody in Washington wants.