The Dark Side of Facebook's Triumphant Day
How do you build a $100 billion business serving advertisements on a three-inch screen?
How do you build a $100 billion business serving ads on a three-inch screen?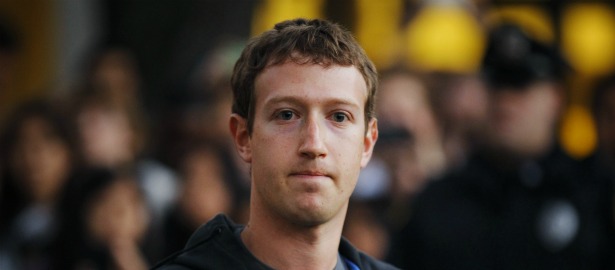 Reuters
Facebook, Inc. just had the best day of its young life.

The stock surged 20 percent in morning trading after Mark Zuckerberg announced third quarter earnings. Mobile advertising -- the elusive golden snitch of the social media biz -- increased infinity percent (that's a real statistic!) from $0.00 a few months ago to $153 million in the last quarter. For perspective: Facebook is now on pace to make more than $1 billion in the next year from a business that didn't exist in 2011.

All of this is good news for Facebook's investors, who can finally catch their breath, and good news for Facebook's leadership, who can finally stop fielding questions about whether the company is too quixotic to build a real business. But there's a dark lining to Facebook's mobile triumph.

The company is transitioning to a business, mobile advertising, that just isn't very good, yet.
MOBILE PENNIES

Just last week, Google announced that mobile clicks were dragging down the average value of their ads. This was a harsh reality check. On a desktop, clicking a Google ad is worth $1. On a phone, it's worth $0.50. The more users move from desktops to phones, the cheaper the clicks.
It's the same story for Facebook. Desktop advertisements are worth more than mobile advertisements to Zuckerberg. So why are analysts celebrating a day when Facebook's desktop advertising revenue went down? Well, Facebook's audience is going mobile and the only way for Facebook to make money today is to put advertisements in front of eyeballs. So the company has no choice but to chase its customers onto small screens.

But how do you build a $100 billion business serving ads on a three-inch screen? This is the most important question facing Facebook today. The strategy now is to pick the low-hanging fruit: Slip subtle sponsored ads (or "stories") into mobile users' feeds. But there are two obvious problems with it.

First, go back two paragraphs: Sponsored ads on phone screens are worth less than sponsored ads on laptop screens. If more companies shift ad dollars from computers to phones -- "trading desktop dollars for mobile pennies" or what have you -- Facebook will be stuck in a position where they're forced to cannibalize their best revenue platform. Second, look at your smart phone. See how small that screen is? It's really quite small. Good luck stuffing as many ads as investors want on a three-inch-diagonal screen without customers screaming that their News Feed looks like a classifeds section.

Facebook and Google face the same problem. They're trying to figure out how to make money in a mobile world where screens are too small for ads to be beautiful and customers are too reluctant to share information for ads to be actually useful. In the long run, anything can happen, and I'm not one to bet against the smartest engineers and executives in the world. But for now, in the early years of the smartphone revolution, the guys making mad money off mobile aren't in Mountain View or Palo Alto. They're in Cupertino.