'Tax Reform' Is Republicanese for 'Massive Tax Cuts for the Rich'
Everybody says they want to lower rates and broaden the base, but nobody actually wants to broaden the base. That adds up to big tax cuts but no tax reform.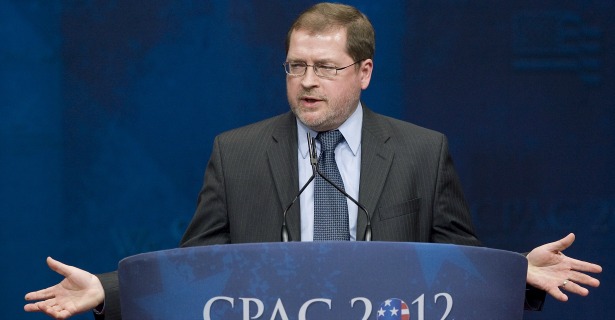 (Reuters)
Nobody likes our tax code, but nobody wants to change our tax code. That's the dirty not-quite secret of tax reform. Broadening the base and lowering rates sounds great during on a think tank panel and not so great on Capitol Hill. Call it tax expenditure NIMBYism.
In other words, everybody wants
everybody else's
favorite tax expenditure to get the ax, but not their own. But as
Ezra Klein and Dylan Matthews
show with their nifty Romney tax plan graphic, it's impossible to make the tax reform numbers add up without taking on some sacred cows -- or all of them if you promise deep tax rate cuts.
Bruce Bartlett
 points us to the even starker picture of where the money is when it comes to tax expenditures for 2013. Spoiler alert: the money is in the really popular ones. (
Note: The numbers show the 2013 cost of each tax expenditure in billions of dollars
).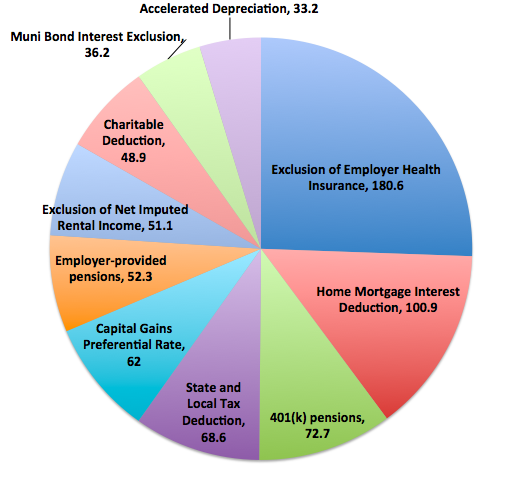 Let's round up the mostly and entirely untouchable tax expenditures, in descending order. Nobody wants to eliminate the employer health insurance exemption. Nor the home mortgage interest deduction, at least for the middle class. Exemptions for defined benefit and defined contribution pensions seem similarly off limits. Net imputed rental income -- basically, the income you hypothetically get from yourself when you own your home -- couldn't be more off the table. The charitable deduction is not short on defenders either.
That leaves us with a handful of tax expenditures orphans. Or at least quasi-orphans. Mitt Romney has hinted that he'd be willing to
cut the state and local tax deduction
, which Republicans view as a subsidy to blue states, as well as the home mortgage interest deduction for 
second
homes. For his part, Obama wants to raise the capital gains rate from 15 to 20 percent -- which is, of course, non-negotiable for Republicans. Both parties
might
be willing to end the non-taxability of municipal bond interest and accelerated depreciation, though these are admittedly speculative. So that leaves us with a deduction the Republicans want to take on, a preference the Democrats want to take on, a few they wouldn't automatically disagree on, and a small part of a big deduction they could agree on. The base just called, and it's not much broader.
In other words, don't be surprised if tax reform turns out to be just another name for tax cuts.