So What If Tech Start-Ups Are Small? Their Job-Creation Impact Is Big
Some successful tech companies aren't scaling to hundreds of employees ... or even tens of employees. That's okay. They're still creating thousands of jobs and growing the economy.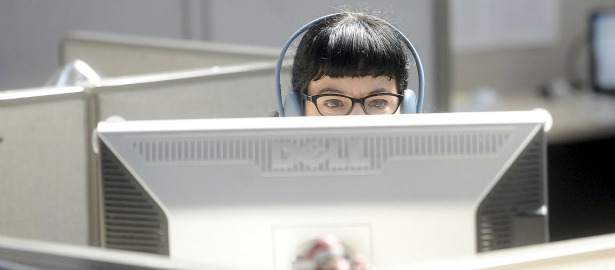 Last week's jobs report seems to throw cold water on the contention that tech entrepreneurs can solve America's employment woes. The Atlantic Wire used the report's data, which showed the most significant growth being in healthcare and education sectors, to dismiss social media startups as empty buzz rather than "a way to kickstart the economy."

The New York Times ran a front-page article on Friday arguing that tech companies' lean teams carry "worrisome ... implications for the American work force," pointing to a study by the Kauffman Foundation that new businesses in 2011 have almost have as many employees as they did in 1999. Companies like Instagram aren't helping the argument. When it was acquired for $1 billion by Facebook, it only had 13 employees; even today it only has one employee for every 2.8 million users.
But is it really fair to evaluate tech startup's contribution to the workforce by looking at their employee rosters? To get the counterargument, I called Elli Sharef, an old friend who runs the tech start-up (and Y-Combinator alum) HireArt, which helps companies devise innovative ways to interview and assess skills of potential employees.
Sharef argues that it's misleading to say that, since tech startups tend to be small, they won't help the economic recovery. "It's true, no one in Silicon Valley is saying, I want to hire 3,000 people to fill my factory,'" she says. "But social media is creating all kinds of new employment opportunities." Many of the positions she fills at HireArt are for roles like Social Media Director or Google Ad Words Vendor Manager at more traditional companies, which would have never existed without these tech startups -- not to mention the myriad of entire businesses that are being started to build on these new tech platforms.
And while tech startups themselves may employ fewer people, their products are helping new businesses start every day. Marketplace sites like Etsy and payment sites like Square lower the barrier to entry by making it easier for new businesses to reach consumers and function at scale. Looking only at how many people these websites employee, rather than at how many jobs they have helped create, "is only half the story," Sharef says.
Sharef also points to the growth of tech startups that champion the peer-to-peer hiring model. TaskRabbit and Exec are just two examples of companies that help people get paid for small, discreet tasks such as picking up someone's dry cleaning, moving boxes, or delivering flowers to their girlfriend. Tutorspree, an easy-to-use marketplace for tutors, creates many more jobs than its small employee roll would belie. "Entirely new marketplaces are being created by these companies, jobs that didnt even exist before," Sharef says. To be sure, these jobs are part-time with no benefits. But they often cater to low-skilled workers, who are having the most difficulty finding jobs in the current economy, and can help supplement income from other low-paying jobs.
Even fields like healthcare, which led last week's report, are being bolstered by tech startups. Look at Zocdoc, a website that eases the process of finding a doctor and scheduling appointments. (I can testify to its utility first-hand: I painlessly used the site a few months ago to schedule my first physical in five years.)
Sharef has also seen that tech startups are more open to unconventional hiring technologies, which helps job candidates that are often hardest hit by the recession. She gives the example of a recent HireArt client from Phoenix who was having trouble getting to job interviews because she had two young children at home and couldn't afford to hire a babysitter each time she got a lead. But within a week she landed a job with a company that allowed her to do her initial interviews over Skype.
I also asked Sharef if she had any insights on the broader employment picture, since she spends most of her day trying to match employers with employees. The most striking trend she sees is that having a strong, well-rounded resume is no longer good enough. Employers are increasingly looking for specific skills sets that match their needs.
"They don't want to train people on the job anymore," she says, marking a shift away from the apprenticeship model that defined many sectors in the economy before the recession. "There are just too many people looking for work for companies to waste time on someone who can't start, ready to go, on the first day. Candidates are left to fend for themselves."