Women Are Crushing Men in the Education Race All Around the World
Women have outnumbered men on college campuses in the U.S. for a while now. But American guys aren't the only ones falling behind.
The graph below, courtesy the OECD's new report on global education indicators, is a wonderful illustration of the way women have just crushed men in the college race. The blue lines essentially show how the fraction of women earning higher degrees in each country grew during the aughts. The gray lines are for the men. Upshot: women are expanded their presence on campus faster than men pretty much everywhere. (More below the graph)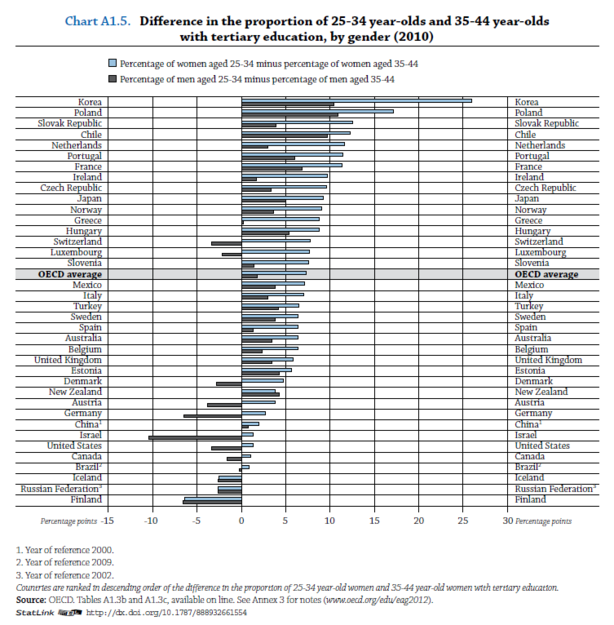 Perhaps this wouldn't be so remarkable if women weren't already dominating in college degree attainment to begin with. As the OECD's 
data
show
, 35-to-44-year-ld women were already more likely in most major industrialized countries to have a degree than their male peers. Among the 25-to-34-year-old demographic, the gap has just grown. Women aren't making up lost ground; they're extending their lead.