The Silent Robber of Middle Class Income? It's Still Health Care
Who stole the middle class's raise? Cheap foreign workers did it. Software did it. The decline of unions and manufacturing did it, too. But don't forget health care.

Between 1999 and 2012, workers' health care costs grew four times faster than their earnings, according to a new report from the Kaiser Family Foundation.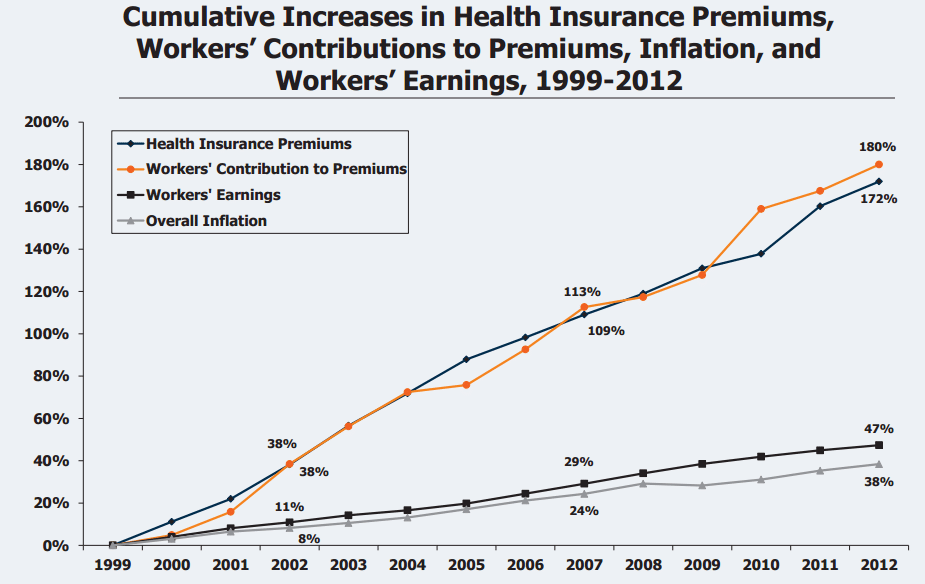 And, pulling back the lens, we see the 50-year story. Workers compensation -- which includes health care, pension benefits, and employer contributions to Social Security, Medicare and other government programs -- has increased from about 4.5 percent of the economy in 1960 to 11 percent of the economy is 2009. Even after globalization and technology trends held down wages in the last few decades, middle class raises transmorphed into benefits. Essentially, we traded income for insurance.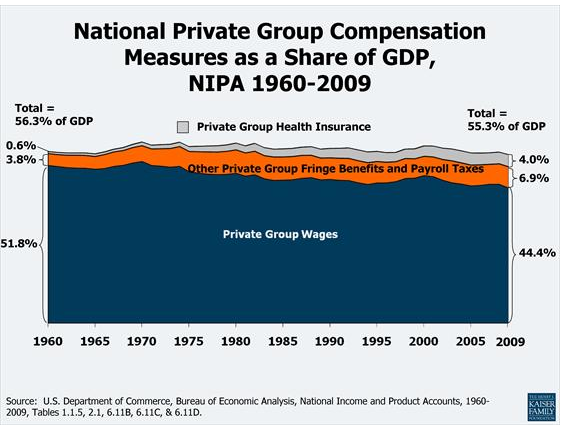 The "good news" in the report is that health insurance cost growth has slowed significantly in the last few years. Then again, earnings growth has slowed even more -- and maybe employers who switched to cheaper plans in the slow recovery will lead the re-acceleration of health care costs next year. We don't know.
But reports like this are an important reminder that some of the trends behind the observed flat-lining of middle class wages won't be addressed by the common -- and important -- debate about trade deficits, and robots, and replaceable workers. We've made a choice to insure workers and one consequence of that choice is that as the cost of insurance rises, the pool of money left over to pay salaries is smaller.