The Most Misleading Part of 'the 47%': Total U.S. Taxes Are Barely Progressive
We do not live in the world Ayn Rand imagined
We do not live in the world Ayn Rand imagined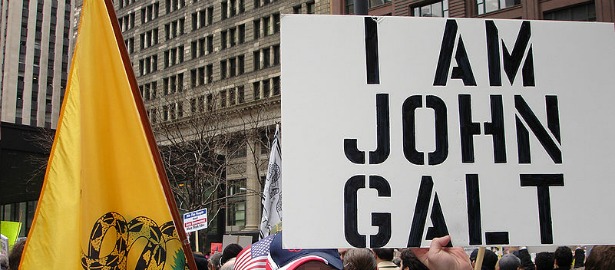 (Wikimedia Commons)
Are we John Galt?
Mitt Romney
is worried that half of us make the wealth and half of us take the wealth. So is his running mate
Paul Ryan
. If this sounds like something out of a dystopian novel, that's because it is. The world we live in is far different from the world Ayn Rand imagined. Just take a look at total taxes.
The chart below, from the
Citizens for Tax Justice
, looks at how much households earn and how much they pay in all taxes. In other words, it compares what percent of overall income they make and what percent of overall taxes the government takes from them. It's not exactly a picture of moochers waging war on heroic entrepreneurs.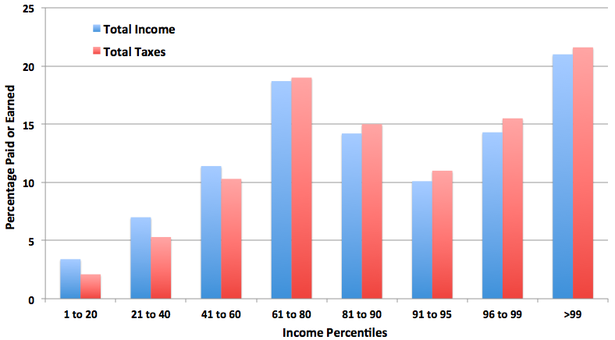 We barely have a progressive tax system. People basically pay what they earn -- even the top 1 percent. How is this possible when
47 percent
of people do not have any federal income tax liability? Well, there are lots of other taxes, and they're mostly regressive. The payroll tax and state and local taxes all hit poorer households harder than they hit richer households. Once you add up the progressive federal income tax and the regressive federal payroll tax --
which raise roughly the same amount of revenue
-- with regressive state and local taxes, you only
just
get a progressive system overall.
If this is Marxism, it's very carefully disguised.