The Graph That Should Accompany Every Article About Millennials and Economics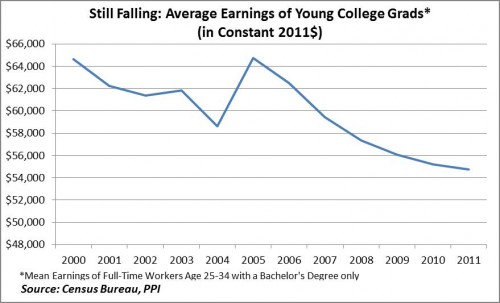 Real earnings for young grads with a college degree have now declined for six straight years. "Real average earnings for young grads have fallen by over 15% since 2000, or by about $10,000 in constant 2011 dollars," PPI reports.

Meanwhile, the earnings gap between college graduates and non-college graduates is holding steady, a reflection of falling real wages at the low end.