5 Non-Partisan Job Creation Ideas That Could Actually Work
To spur job growth, change immigration policy, tax policy, and incentives for investment.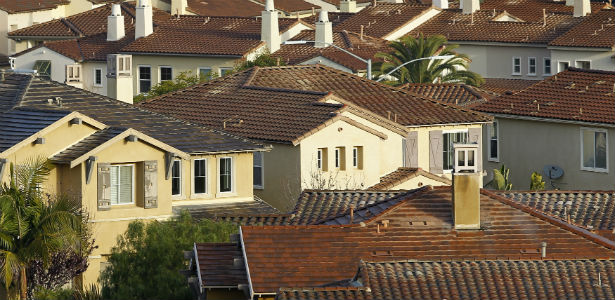 Slowing economic growth in China and throughout Asia, a recession in the Eurozone, and recent weakness in U.S. non-defense capital goods orders and consumer confidence indicate that further actions are necessary to promote job creation in the United States. Job gains over the last three months have averaged only 94,000 after rising by 232,000 in the first quarter. Unemployment fell back to 8.1 percent in August, but only because thousands gave up actively seeking employment and dropped out of the labor force. Unless the pace of job growth accelerates to at least 175,000 per month, the U.S. unemployment rate will remain above 8.0 percent -- an unacceptable level that will cause long-term social and structural harm to the United States. My ideas to spur job growth include immigration policy changes, altering incentives for investment, and changes in tax policy.
Expand foreign talent, investor, and entrepreneur recruitment
Solving the nation's most entrenched problems
See full coverage
The problem: Currently, the U.S. caps employment-based (EB) visas at 140,000, significantly below smaller countries that enjoy boosts to aggregate demand from foreign talent and investors. For example, Canada, which has a population one-tenth the size of that of the U.S., accepted 186,913 "economic immigrants" in 2010. As Steve Case has related in this series, these immigrants unquestionably contribute to economic growth, job creation, and increased demand for housing. Quotas restricting various countries to no more than seven percent of all visas issued create significant backlogs of highly educated individuals, investors, and entrepreneurs, and disproportionately restrict our supply of high-value immigrants from China and India. STEM graduate students typically are forced to leave the U.S. upon graduation. Additionally, the framework for EB-2 visas, meant for those with an advanced degree or "exceptional ability," remains vague. Despite a cap of 10,000, the maximum number of EB-5 visas (for immigrant entrepreneurs) ever issued in a year was approximately 4,000.
The solution: Significantly increase the cap for EB visas to at least 300,000; adjust national admission quotas to account for population size and the quality of the immigration pool. Enable automatic residence for STEM graduates. Create a new entrepreneur visa mechanism with a probation period. Reduce the bar for EB-5 investors by cutting minimum investment requirements from current levels, and engage in widespread global marketing of the EB-5 program.
Address the housing market overhang with a new visa mechanism
The problem: Approximately 20 percent of homeowners owe more on their home than it's worth. Households have depleted their savings and taken on additional debt in an attempt to remain in their homes, while many have decided to stop making mortgage payments. Rising shadow foreclosure inventory (delinquent homes that are not yet on the market), the prospect of falling prices, and tight loan requirements continue to exacerbate the housing overhang.
The solution: In order to absorb inventory, put a floor under housing prices or possibly boost them. Capitalize on pent-up foreign demand, by creating a new visa mechanism for the first two million non-U.S. residents to purchase a home in the U.S. in the price range of $200-500K, depending upon regional housing prices. Set the residency requirements at three months for the program to have maximum impact.
Reform and modernize export controls
The problem: U.S. export control regulations don't allow the export of technology products that are legally available from other advanced and NATO member nations. This limits U.S. exports of high-tech goods where it holds a competitive advantage. In consequence, customers frequently turn to alternative suppliers. This has follow-on effects on political relationships (e.g., India turning to Russia for technology).
The solution: Re-think export controls and prioritize true national security risks. Based upon a 2010 Milken Institute analysis, modernizing U.S. export controls would lead real GDP to rise by $64.2 billion within a decade, while total employment would increase by 340,000 jobs, including increasing manufacturing employment by 160,000 jobs.
Increase the research and development tax credit
The problem: Today, the U.S. ranks 17th out of 21 OECD member countries on the effective rate of its R&D tax credit (21 of the 34 OECD countries have such a credit). Our tax credit is also temporary, which limits long-term investment. Many other countries have created a more attractive landscape for innovation and sustainable growth.
The solution: Increase the R&D tax credit by 25 percent, and make it permanent. Within ten years, this will grow real GDP by $206 billion, increase real business fixed investment by $124 billion, grow real exports by $63 billion, and create a total of 510,000 jobs. And an increase in the R&D tax credit will lead businesses to increase research and development spending, thereby creating new products and services; enhancing productivity growth; expanding investment in technology-intensive capital equipment; and spurring greater exports, production, employment, and incomes.
Reform the corporate tax system and implement a territorial tax system
The problem: The U.S. federal corporate tax rate exceeds the OECD average by 13 percentage points. Corporate income tax rates factor in heavily when firms determine where to locate their corporate headquarters, R&D activities, production facilities, and distribution networks; and the U.S. corporate tax rate, at 35 percent, is the second highest in the OECD. (It has the dubious distinction of being the highest when state corporate tax rates are included.) The U.S. imposes taxes on profits earned abroad and brought back to the U.S. for reinvestment. This tax system creates disincentives for American companies to invest foreign earnings in the U.S. Currently, American corporations pay the difference between the U.S. tax rate of 35 percent and the tax rate of the country in which they earned their profits.
The solution: By lowering the corporate tax rate to the OECD average of 22 percent, the Milken Institute estimates that GDP will grow by $375.5 billion over ten years, and total employment will increase by 2.13 million. Lowering the corporate income tax rate makes the U.S. a more attractive location for business investment by filtering through a reduction in the user cost of capital. After a rate cut is implemented, existing productive capacity in the U.S. would be more heavily utilized to fulfill domestic final demand and boost exports. Over the long term, we should implement a territorial tax system eliminating taxes on profits that American companies earn abroad, thereby encouraging firms to reinvest those profits in the U.S. In the short term, we should approve a tax repatriation holiday, which would reduce the tax rate of companies bringing foreign profits to the U.S.