Summer Camp for the 1%: Whitefish Salad and Investment Banking Classes for Just $25,000! (Seriously)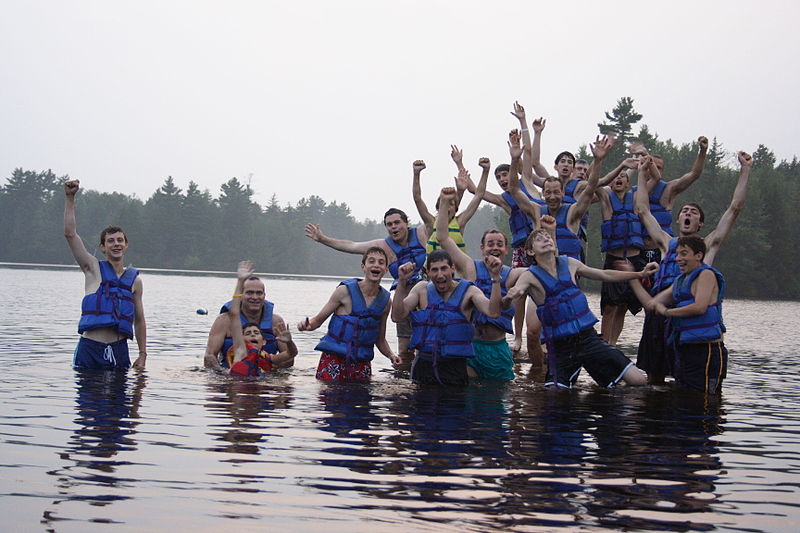 Real talk? Kumbaya doesn't have a good enough melody to justify all those verses, nobody grows up to be a professional water-skier, and canoes are kind of boring. That's why wealth manager Katherine Lintz wants to turn summer camp into something more practical and fun. You know, like a commodities-trading seminar! This is an actual idea.
Serena Dai explains that the rich are different from you and me: They have ridiculously hoity-toity summer camp.
How to Eat Nice Food: Gone are days of buffets filled with grey masses at camp. Some camps now tout fine cuisine as part of the package, the New York Times reported earlier this summer. On site gardens and greenhouses provide fresh produce, and restaurant-grade kitchens make meals such as "wild Columbia River steelhead smoked salmon and whitefish salad." It's all a part of learning how to eat healthier. Cost: $11,000 for seven-weeks
How to Make and Give Away Money: Millionaire Michael Loeb started the highly exclusive "Global Fellows in Social Enterprise" for kids of the rich and influential, according to a Wall Street Journal article last year. On weekends, campers travel to the Hamptons, Cape Cod, and the Berkshires. During the week, they learn business-strategy and how to graciously say no to someone asking for money from experts like the Rockefellers. Cost: $25,000 for six-weeks, with a $2,500 tax deduction
Read the full story at The Atlantic Wire.
>