Mommyblogging, Inc.: Why Women Rule the Social Web
They're the major users of every social media site except YouTube, and they mean big business.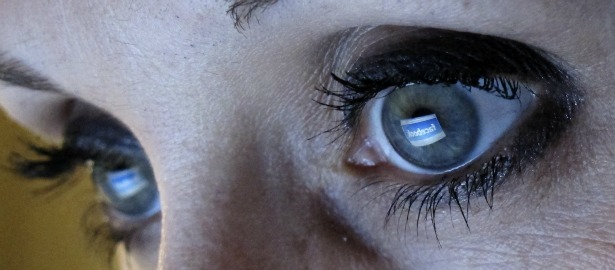 Reuters
On Thursday, 4,000 bloggers will descend upon the Hilton Hotel in New York City for the annual BlogHer conference. They will attend sessions on "Ten Things You Can Do Now to Maximize Your Social Media Expertise" and "Advanced SEO for Bloggers." They will collect swag from sponsors who include Johnson and Johnson, Pfizer, and Dodge. They will listen to keynote speeches by Martha Stewart and Katie Couric, as well as an address by President Obama via a live video feed. They will attend parties. Every minute of this event will be earnestly tweeted, blogged, and Instagrammed.
How is this media conference unlike all other conferences? Almost all of the 4,000 attendees are women.
BlogHer is a network of bloggers that was founded in 2005 by Lisa Stone, Elisa Camahort Page, and Jory Des Jardins. They set up their first conference to prove to doubters that large numbers of women were blogging, though perhaps in a different way then men. Since then, they have continued to offer a yearly conference and expanded their offerings to include specialized conferences on food, health, and writing. Today, the 3,000 bloggers in their network receive 40 million unique pageviews per month, making them the top concentration of female bloggers on the Web, with the 3rd largest online food network. (Disclosure: BlogHer sponsors advertisements on my personal blog.)
"Women are the drivers of social media," Page said in a phone interview. "Women are the major users of Facebook, Twitter, blogs, Pinterest, and every social media site except YouTube. They are engagers. They are sharers. It is natural to a women's personality to say why she buys something and why she like it. Women love to share news about the bargains that they got. They love deals and they love to talk about it."
This is music to corporate ears. Women are natural spokespeople for products because, as Page puts it, "we discuss brands." In this way, female bloggers play a useful role for corporations struggling to use the social web. Their comfort with, and attention to, brands can make them indispensable extensions of corporate marketing arms.
Page also points out that that women are in charge of all family spending decisions, even in areas like cars and technology. Women are responsible for 75-85% of all consumer purchases from autos to health care. They command $90 billion of consumer electronic sales in 2007. Women make up the majority of mobile social network users, and they spend 30% more time on social media, according to Comscore. At sites like Gilt and Groupon, women account for more than 70% of all customers.
Companies may be particularly interested in working with parenting bloggers, because research shows that new parents are particular open to changing their purchasing habits, as Charles Duhigg explains in the New York Times. "There are, however, some brief periods in a person's life when old routines fall apart and buying habits are suddenly in flux," he wrote. "One of those moments -- the moment, really -- is right around the birth of a child, when parents are exhausted and overwhelmed and their shopping patterns and brand loyalties are up for grabs."
DO BLOGGERS BENEFIT?
With so much advertising and sponsorship money flying around women's blogs, is mommyblogging the road to financial success?
It's certainly needling its way into the mainstream. Other websites feature women and parenting bloggers. IVillage.com is one of the earliest websites that features women and parenting blogs and is currently owned by NBC. Babble.com specializes in parenting blogging and is often listed on the ranks of top websites and was recently purchased by Disney. Huffington Post has a parenting channel.
Blogging, like many other professions, is a tournament sport. A handful of women bloggers who specialize in these personal blogs are big winners. Heather Armstrong, who blogs at Dooce, reportedly earns $1 million per year. Ree Drummond, known in the blogosphere as The Pioneer Woman, has translated her blog into a series of best selling cookbooks and a show on the Food Network.
Below that top level, another handful of bloggers earn five figures -- enough to quit their day job. Page said a few bloggers within their network have enjoyed that level of financial success, including David Leite of Leite's Culinaria and Rhoda from Southern Hospitality.
Yet, the vast majority of personal bloggers are not earning much money. One blogger in the BlogHer network said that she could buy two enchiladas with her blog revenue. Most bloggers aren't even earning taco money.
Though I may have some misgivings that corporations are using women bloggers to provide low cost marketing of their products, the women are willing members in this enterprise. While these bloggers will never earn enough income from advertising, these women are gaining new skills in technology, writing, photography, social media, and business, through blogging. Some leverage their blogs to new careers in social media or journalism. They network with people who share common obsessions. Others make new friends. For some, blogging becomes an indirect career path. Some earn only a sense of empowerment and friendship from blogging. In life, and on the Internet in particular, there are many forms of compensation.

>