The Incredible Shrinking American Government: 169K Jobs Gone in a Year
Another jobs report has come and gone, and yet again, we're left to wonder whether the economy might not be a tad healthier if we weren't firing government workers left and right. Over the past year, the United States has shed 169,000 public sector workers. That's more jobs than we've added in the past two months.
Of course, those cuts haven't been equally distributed. The biggest blow has been to local governments, which have said goodbye 96,000 workers.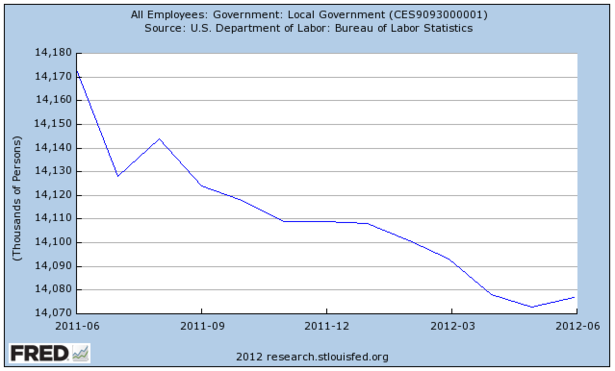 Those losses have specifically been in education, which eliminated to 14,000 workers just this past month and more than 100,000 over the year.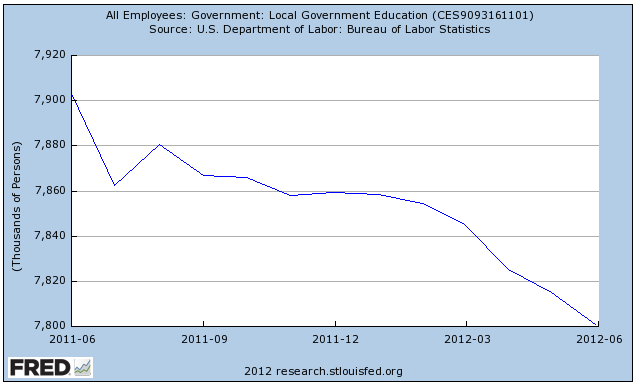 Uncle Sam has been on his own weight loss plan too, though, slimming down by 52,000 workers.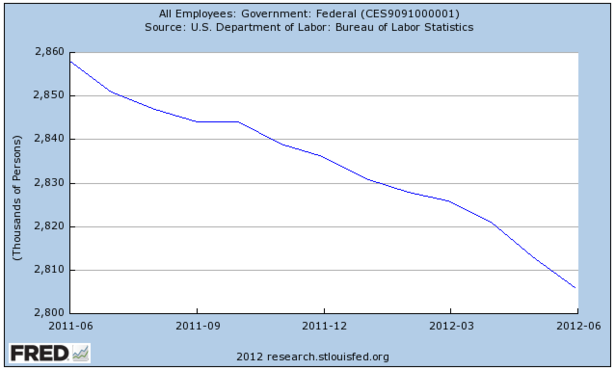 And while its trend is a bit spikier, we're also down on state government employees.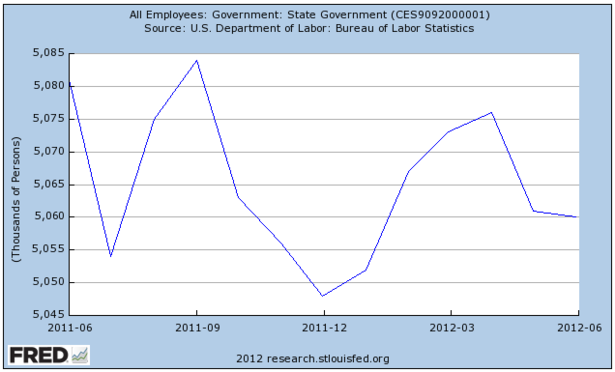 So if you're of the opinion that the size of our government work force is one of the big problems holding back our economy, there's been a pretty stream of good news for you over the past year. Otherwise, you can shake your head and sigh like the rest of us.