The 'Having It All' Debate Convinced Me to Stop Saying 'Having It All'
The author of The Atlantic's explosive cover story shares what she's learned
The author of The Atlantic's explosive cover story shares what she's learned from the discussion
For everyone out there who cares about gender equality, work-family balance, or however else we choose to frame the complex debate that my article "Why Women Still Can't Have It All" has (re)ignited, let's start by agreeing on one thing: Let's ban the term "mommy wars" forever. A more patronizing, trivializing label would be hard to find. So let us all commit to never, ever use "mommy" as an adjective. No "mommy wars" and no "mommy track." And while we're at it, let's also abandon "catfight" in favor of "debate, conversation, engagement with an important issue."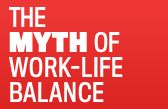 A debate on career and family
See full coverage
And when I can look up from the insanity that my life has just become (Hanna Rosin said presciently, "You are going to be the woman who left the State Department to have more time with her sons and then wrote an article about it that ensures you will never see them again"), what I see makes me smile: a vibrant and eloquent conversation/debate/collective brainstorm among so many incredibly smart, educated, thoughtful, empowered women with valuable opinions that they are not afraid to express.
That conversation, which is exactly what I wrote the article to launch, is so rich and multi-dimensional that it is nearly impossible to "respond" only 10 days later when I have barely had time to read the terrific pieces published on this site, much less the 50 or so other articles, op-ed pieces, blog posts, and TV and radio discussions that have already emerged in response, both in the U.S. and all around the world, from Brazil to Vietnam. Going through my Twitter feed alone would take a morning.
To give you only one example, Rebecca Traister has convinced me to stop using the term "having it all," in a thoughtful and quite brilliant piece she wrote for Salon arguing that the term makes women seem "piggy" and elitist. For my generation, women who came of age in the 1970s and entered the workforce in the 1980s, "having it all" simply meant that women should be able to have both careers and families in the same measure and to the same degree that men do.
But I now see that thirty years later, when so many Americans have so little and so many men appear to be dissatisfied with their lot (judging by the number of responses that essentially say "men don't have it all either," a better and more accurate title for my article would have been Why Working Mothers Need Better Choices to Be Able to Stay in the Pool and Make It to the Top. (Not sure that would have been catchy enough to motivate over a million readers to read and debate it, however.)
So let's find a better way to talk about these issues that will produce the honesty I believe we need and still encourage women and men to stay in the game and push for change. When I asked Rebecca Traister what hashtag she would suggest as an alternative to #havingitall, she came back with: #StumblingTowardParity,‬ #PushingForBetter,‬ #StillWorkingOnIt,‬ #GuysThisIsYourProblemToo,‬ #DemandingMoreForMoreOfUs,‬ #Feminism‬.
Terri Givens, who describes herself on Twitter as "Soccer Mom, Activist, Professor, Athlete. Fighter for women's rights, racial equality," says how about #havingalife? And indeed some of the best responses to my piece, on this site from Kate Bolick and in the New York Times from Anand Giridharadas, point out that perhaps the deeper reason this article has resonated so deeply and widely is, in Bolick's words, that " seeking out a more balanced life isn't just a women's issue, it's a human issue, and we'd all -- men and women -- be a lot better off if we addressed (or at least legislated) the issue that way."
But. As much as reframing is needed, we cannot take our eyes off the central fact that motivated my decision to speak out. It is women who are leaving the career fast track in large numbers as they have children, which is why the pools of women for big leadership jobs are still distressingly small. So let's start right there, by giving women the all-important flexibility they need to make their work and family work together. It is very striking that two very hostile attacks on my piece, by Linda Hirshman on this site and Katie Roiphe in the Financial Times, are both from women who are themselves academics and thus who have precisely the ability to manage their own schedules that made it possible for me to juggle work and family all the way up through a deanship and again today.
And from the State Department perspective, Dana Shell Smith directly confirms what I intended to be the central point of my article, when she writes that she has "passed up dream jobs and professional opportunities," "assignments [she] desperately wanted but that [she] knew would not be a good fit for [her] family." Exactly. Just as I took a dream job and succeeded at it (I also managed a wonderful office of very happy people at State), but then felt I had to leave after two years and not be considered for promotion because of my family. As a result of Smith's choices, it is likely that although she has advanced to a great position, she has not advanced as far or as fast as her colleagues who were able to take those assignments. But she is still in line to move up, which is exactly as it should be.
Susan Chira, too, writing in the New York Times, says she could make it as foreign editor because she could use technology to be able to work from home and because being an editor rather than a correspondent meant that she didn't have to travel. In my view she and I have ended up in the same place, as successful career women with families, for the same reasons.
My whole point is that we can give women that kind of flexibility and change our expectations, so that when they make choices to defer that dream job or fast promotion because of their family, they can still stay in the game and still be eligible for promotion as far as they want to go. Women, parents, children - families -- will be far happier and feel much better about their choices and their ability to meet their responsibilities along the way.
I will weigh in again once I've had a chance to read, digest, and above all reflect on how my own thinking is already evolving in ways that I hope can help push the conversation forward and then turn it into action.