It's Official: China Is Slowing Down
China's second quarter growth was its weakest since 2009. Should we worry?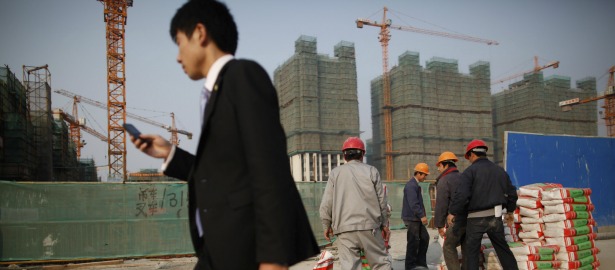 (Reuters)
How slow is the slowdown?
That's the big question about the global economy's big growth engine. The large stimulus that helped China rebound quickly from the 2008 crisis has worn out, leading to slower growth in 2012. In the second quarter, its economy expanded 
7.6 percent
compared to the previous year -- pretty much right at consensus forecasts. Still, that was down from 8.1 percent growth in the first quarter, which itself was down from 8.9 percent growth at the end of 2011. 
It was China's slowest growth since the depths of the financial crisis in early 2009.
It's not time to panic, but there is reason for concern. Don't take my word for it. Ask China's policymakers. They cut interest rates for the first time in four years in June, and then followed that up with a surprise second cut in July. And lately they've talked about ramping up
investment spending
to push up growth.
This might be as bad as it gets -- or not. The good news was that bank loans grew more than expected in June. The bad news was that electricity usage was flat from the previous year. Both measures are supposed to be
more reliable
proxies for growth than the growth numbers themselves. The chart below from
Scotty Barber
of Reuters puts the electricity usage story in nice perspective.

China's policymakers
can
do a lot more. Consider that inflation fell to
2.2 percent
in June. That's actually worryingly low. But it also means the People's Bank of China can cut rates without feeling concerned that rising prices will squeeze workers. 
China will have to walk a policy tightrope. They face two contradictory problems right now. The first is slowing exports. The second is its slowly deflating housing market. They can thank Angela Merkel for the former, and their own policymakers for the latter. For the past year, policymakers have tried to cool its frothy property market, which boomed after the credit-fueled 2008 stimulus. China's leaders are reluctant to repeat that experience -- they
do not
want housing to get bubbly again -- so that makes it a bit harder to make up for lost exports this time around. Harder, but certainly not impossible. Enough government spending could make up for it. There are
already signs
that might be starting to happen.
Let's hope so.
The world
needs Chinese growth. Now more than ever.