In E-Book War, the Independent Publishers Strike Back
In the fight between Apple, Amazon, the government, and publishers to set prices for electronic books, independents were overlooked. Now, they're banding together and voicing complaints.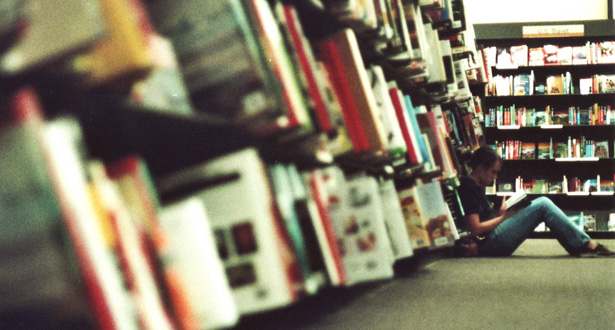 Garrett Gill/Flickr
To briefly recap: In April, the Department of Justice filed anti-trust cases against Apple and five publishers -- Penguin Group USA, Hachette Books Group, HarperCollins, Simon & Schuster, and Macmillan -- alleging that they had joined in a scheme to raise the price of newly released and bestselling e-books. Three of the publishers -- Hachette, HarperCollins, and Simon & Schuster -- insisting they had done nothing wrong, settled with the DOJ rather than undergo protracted and extremely expensive litigation and accepted stringent terms on future pricing strategies. Apple, Penguin, and Macmillan refused to settle, and U.S. District Court Judge Denise Cote has set a trial date for June 3, 2013.
Now, nine of the country's leading independent publishers have taken a bold step, and deserve public recognition for their action. On June 25, they submitted a cogent, twenty-page comment to the court objecting to the Department of Justice's settlement with the three publishers on the grounds that it would "adversely impact competition -- harming independent publishers, authors, booksellers and consumers -- and should be rejected." The case itself would still go forward, unless it is dismissed by the judge or is settled in some way that remains to be devised. At first glance, this may seem like a complex legal dispute far outside the general concerns of most bookbuyers. But stay with me and hopefully you will appreciate why the publishers deserve credit, and why this contentious issue matters to readers.
At the core of the case is the role of Amazon, which has dominated the e-book market since its release of the Kindle in 2007 set off the enormous surge in digital reading. Publishers, booksellers, and authors generally agreed that Amazon's practice of selling bestsellers and many newly released e-books at below the price they were paying to publishers was to encourage Kindle sales and, eventually, to monopolize the market by driving any potential competitors into untenable losses. The dispute is essentially over how e-book prices should be determined: by the retailer under the longstanding practice known as "wholesale" pricing, or by the publisher in the "agency" model, in which the bookseller takes a commission on each sale. The Department of Justice contends that the publishers colluded to satisfy Apple's preference for agency pricing when the iPad was unveiled in 2010. Unexpectedly, the agency concept came to be seen as a way to expand opportunities for bookselling and to limit Amazon's ability to undercut the prices of its competitors.
As the iPad gained in popularity and other e-readers became available, Amazon's share of the e-book market dropped from 90 percent to about 60 percent. Then came the DOJ suit that was widely interpreted by most publishing industry insiders and observers as a likely boost for Amazon, assuming it once again would be permitted to lower any prices below what other retailers could afford. While Judge Cote decides whether to accept the Department of Justice agreement with Hachette, HarperCollins, and Simon & Schuster, there was a sixty-day period for comments to be submitted by parties with an interest in the case in an effort to influence the outcome.
Complaints came from major booksellers, including Barnes & Noble, Books-A-Million, and members of the American Booksellers Association, the trade group for independent booksellers. Their arguments were all similarly focused on the belief that the agency model had actually increased "competition and diversification" in the e-book marketplace and encouraged innovation in the brick-and-mortar stores, which were under intense pressure from Amazon's practices. But until the final hours of June 25, the close of the comment period, publishers restrained themselves from speaking out, reluctant to antagonize Amazon, which has a reputation for responding aggressively to criticism.
That brings me back to the nine independent publishers who finally took a stand: Abrams Books, Chronicle Books, Grove/Atlantic Inc. Chicago Review Press, Inc, New Directions Publishing Corp., W.W. Norton & Company, Perseus Books Group (where I work), the Rowman & Littlefield Publishing Group, and Workman Publishing. The five publishers accused in the DOJ case plus Random House (which managed to avoid becoming a target by adopting agency pricing months after the others) are known in industry parlance as "The Big Six," and together they account for about half of total trade book sales. In their comment, the independent publishers asserted that, "in aggregate, according to market data published by Nielsen BookScan the independents accounted for approximately 49 percent of total trade book sales nationwide in 2011." A significant portion of those sales were through Amazon, which is why their decision to challenge the settlement and incur the possible wrath of this retailing giant is courageous. Here in some detail is the independent publishers' position:
If the agency model is effectively banned, Amazon will have the ability to price whole categories of e-books below cost in a way that is likely to drive out competition from other less deep-pocketed booksellers as well as brick and mortar booksellers. DOJ, however, has completely ignored the Independent Book Publishers. DOJ never contacted or sought to collect information from the Independent Book Publishers as part of its investigation that led to the filing of the lawsuit at issue. And the proposed settlements . . . demonstrate a lack of understanding of the Independent Book Publishers and, indeed of the publishing industry as a whole. By effectively banning the agency model for the settling publishers, the proposed settlements would harm rather than enhance competition--enabling one large retailer (Amazon) to regain a monopoly or near monopoly position through below-cost pricing.
Using language that in legal terms is very strong, the publishers objected to the proposed settlement as lacking "adequate factual basis" and "contrary to the public interest." The outcome of this case will have a profound impact on how books are sold in the digital era, but at least these nine publishers have made it clear where they stand: in favor of robust competition. And that is why they deserve our thanks.