A woman who wants to make it home for dinner shouldn't have to sneak out of the office.

prodakszyn/Shutterstock
I remain, a week later, slightly baffled by the hostility to the Slaughter story. I figured the average woman writer would get to the end of it, shrug, and think, "Don't we know that already?" But instead the story -- and particularly the notion of "having it all" -- has been described as piggish, acquisitive, a misrepresentation of feminism, the equivalent in sophistication of a five-year-old's tantrum. Slaughter should have known that she was testing the goddesses when she took a job at the White House while she had difficult teenage boys. You can't really have all that.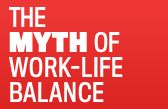 A debate on career and family
See full coverage
But it seems to me that when Slaughter moved from her professorship to the White House, all she did was put herself closer to the position of the vast majority of American women. That is, she lost the flexibility that many of us in the creative class take for granted. Now she was suddenly running on somebody else's time, beholden to the boss, constantly watched, unable to sneak out and get a haircut or go to a parent-teacher conference -- all of which would also describe the life of a nurse, a teacher, or a cashier at Walmart.