The Itty-Bitty Multinational: Thinking Globally Isn't Just For Big Companies
Emerging markets now account for 40 percent of the world's economy. Time for U.S. small businesses to cast their eyes overseas.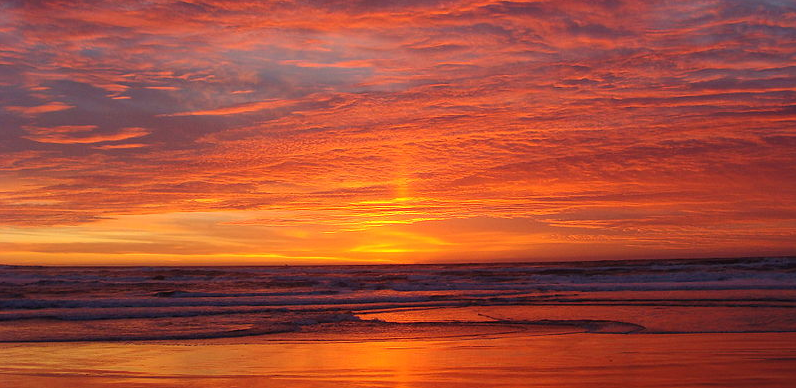 Wikimedia Commons
In 2000, a couple of friends traveling in Brazil noticed the local popularity of the antioxidant-rich açai berry and saw an opportunity to introduce it into the U.S. market. They started a company, Sambazon Inc. of San Clemente, CA, purchased a container of frozen pulp, and began selling it to juice bars in southern California.
Sales took off, first in California and then around the United States. As they did, Sambazon began to look into more reliable and efficient ways to collect and process the açai berries, which grow in the wild in the Brazilian rainforest. In 2006, they invested $3.6 million in an organic processing facility there. The business has grown steadily, introduced a sustainable industry into the rainforest, and secured a stable supply for its growing U.S. business. The company's açai juice drinks are now available in grocery stores and restaurants across the U.S.
This is one of countless success stories of entrepreneurs and small business owners finding opportunity in emerging markets - by creating a supply for the U.S. market, or expanding beyond borders to reach the 96 percent of the world's consumers residing outside of the U.S.
THE LITTLE MULTINATIONAL

Emerging markets have grown from 23 percent of the world economy in 1999 to nearly 40 percent in 2011, and will be the majority of the global GDP soon, making this an excellent time for U.S. small businesses to explore new markets.
While exports are an important factor to grow the American economy, so is foreign investment, as Sambazon shows. Researchers have found that small firms that invest abroad tend to grow more quickly, have higher survival rates, use more advanced technology and show higher levels of labor productivity. According to the U.S. Chamber of Commerce, many of America's largest companies earn more than half of their revenue investing abroad. There are some foreign markets that cannot be satisfied by exporting goods or services from the U.S. Sometimes an investment in that local geography is the most economical and effective solution n. For example, it may be prohibitively expensive to export water, but investing in a water desalination plant in North Africa, for example, can bring both profits and jobs to the American investor company, as well as benefits to the local community.
A recent study found that U.S. companies that invest abroad tend to create more jobs in the United States - even during the height of the most recent recession - and pay higher wages than companies focused solely on the domestic market.
THE MYTH OF A ZERO-SUM GAME

So why do small businesses not invest abroad more often? Two reasons, which need to change:

-- First, there is a misconception that doing business overseas creates a zero-sum game between American workers and their foreign counterparts. Not true. Sambazon doubled the number of domestic employees after investing in a Brazilian processing plant close to where it harvests its acai berries. Moreover, small exporters and those who invest abroad hire better-skilled workers and pay higher salaries; they grow larger and are more productive; and their operations are more capital-intensive than non-exporting firms.
-- Second, small firms contemplating expansion into global markets still face significant challenges including sourcing reliable foreign partners, protection for intellectual property, financing, and navigating the complexities of foreign tax regulations and political risks. To help address these challenges, the Overseas Private Investment Corporation (OPIC) is traveling across the country again this year with a series of workshops called Expanding Horizons, introducing U.S. small businesses to financing, political risk insurance and other services that can help them to expand successfully into lucrative emerging markets.
The series has been an enormous success for small businesses, educating nearly 1,600 American small business owners over the past six years on products and services from OPIC and sister agencies such as the Small Business Administration and the Export-Import Bank.
We know that small firms are at the heart of the American economy. We are here to help them become part of the global economy as well.
>