Simon Johnson Rips Into Jamie Dimon's Conflicts of Interest
Pressure mounts on JP Morgan's CEO to step down from the New York Federal Reserve.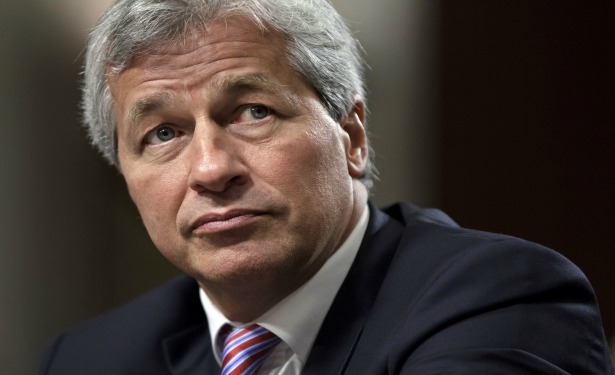 Notes from the Aspen Ideas Festival --
See full coverage
Former International Monetary Fund chief economist Simon Johnson ramped up his quest to oust JP Morgan CEO Jamie Dimon from the board of the New York Federal Reserve Saturday, taking his campaign to the political elite at the Aspen Ideas Festival in Colorado. Dimon's position on the board
has come under fire in recent weeks
, raising somewhat glaring conflict of interest issues given that the New York Fed is tasked with investigating the $2 billion in trading losses that occurred at Dimon's bank. Watch Johnson, an MIT professor, make his case:
The point organization on investigating these losses and understanding what's going on ... is the New York Fed. Mr. Dimon is on the board of directors of the New York Fed. Is there anyone in the room who runs a corporation, who runs a non-profit, who runs any kind of organization with a board who would be comfortable with this situation? He should step down ... He should absolutely step down from this situation. It undermines the legitimacy and integrity of the Federal Reserve system.