Selling the College Experience to Students Who Take Classes Online
A Web-based education need not involve never leaving the house. Who'll be first to offer the best networking amenities?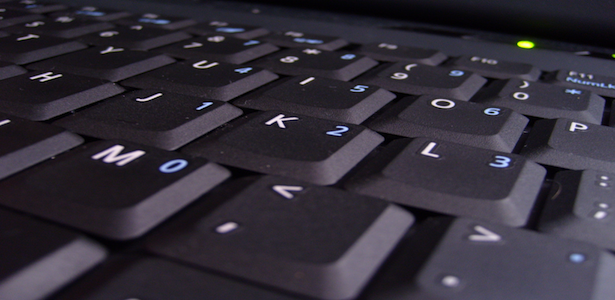 Declan TM/Flickr
At small liberal arts colleges everywhere, you'll often hear administrators and faculty talk about the idea of learning as much from living on a residential campus as one does in the classroom. That's just one aspect of "the college experience" that critics of online education lament losing in the imagined future where most courses are taught online and the university as we know it disappears.
That is how we imagine the future, isn't it? During an Aspen Ideas Festival panel on the huge growth in distance learning, even among elite universities, moderator Rehema Ellis started to muse on whether her 9-year-old son would come of age in an era when online college was the norm.
"My God," she suddenly said, "will he not leave home?"
But I can imagine an online education industry that looks a lot different than 18-year-olds streaming lectures in childhood bedrooms they seldom leave. In fact, I think selling "the college experience" to students taking their courses online is going to be a major growth industry over the next decade.

Notes from the Aspen Ideas Festival --
See full coverage
Think about it. Over the last few decades, selective colleges have been in an amenities arms race. On college tours you hear about class size and percentage of faculty that is tenured or possessed of a terminal degree. But you also hear about the retina displays in the computer lab, the state-of-the-art exercise equipment in the gym, and at Pomona College, my alma mater, you hear about the kegs of cheap beer that the college purchases for on campus social events.
Perhaps those days are nearly over. The economics of higher education certainly point toward a future where a lot of young people take advantage of distance learning to get a much cheaper education. But even if online learning becomes the norm, won't the desires for both amenities and "the college experience" persist? I think so, and I can imagine variations ways those desires might be met.
Here are a few:
Elite institutions selling their networks. The year is 2018. An 18-year-old kid is living in Santa Monica, California with his parents, but he's enrolled in Yale's distance learning program, admission to which requires a 4.0 GPA and scores in the 90th percentile on the SAT. Why is he paying more for Yale's program when UC Berkeley extension is twenty percent cheaper? Partly for access to Yale West, a program that helps Southern California based Yale students to network with one another and Yale alumni. There's the monthly cocktail hour at the Soho House in West Hollywood, the group surfing lessons offered each summer in Huntington Beach, the ongoing lecture series, and the promise of a Culver City based student recreation center and study hall, which will open in two years if all goes according to schedule. A similar program is planned for the Bay Area. They wouldn't be the first to leverage a respected brand into a profitable events business.

State universities expanding extracurricular activities.  The year is 2015. The University of California decides on a new push to integrate its distance learning students into locally based intramural sports, a Web based student newspaper, and locally based black, Latino, and LGBT supporters, for starters. Go to a soccer field in San Diego on a Saturday and you might find students enrolled at UC Davis and UC Santa Cruz, but living in Mission Beach, squaring off against one another, and later that night watching a highlight of the match that someone captured on a smart-phone and uploaded to the University of California Extension Learning Gazette. Maybe the LGTB group has meetings in every major city in California. People living in the same town would get to know one another in the same way that now occurs with students living in the same residence hall. The experience shared will be different. But a lot of what people like is just having a shared experience.  

Private companies selling the college experience. If universities themselves don't meet this need, perhaps a corporate actor will. Imagine a company that provides office space to telecommuters starts branching into selling space to college students. What begins as a place to watch lectures and write papers outside your shared urban apartment evolves as it becomes more popular - first the company opens a special space that caters exclusively to college students, competitors emerge, and the most successful are the ones that manage to create a desirable social space. It starts with a break room that has a ping pong table. Then someone gets the bright idea to partner with a health club next door, contracting for after hours access to its pool and hot tubs. Who knows in what direction the amenities race would lead?
Or maybe fraternity and sorority chapters will disaggregated themselves from particular communities and become location based. The alcohol rules would likely prove a lot more lax.
Perhaps I've imagined the particular offerings all wrong. The core thing I believe is just that college students will continue to value hanging out among, networking with and sleeping with other college students - and that providing a means of doing so will become a competitive enterprise in the online learning space, with an attendant amenities arms race. These are goods people are willing to pay for, and I see no reason why that should change in an age of e-learning.