Half of Current Workers Won't Be Able to Retire at 65
So says a new study from Boston College.
For all the trauma your 401K has probably suffered over the past few years, here's a bit of news to take heart in: According to researchers at Boston College, most Americans are only going to have to work a few extra years to make it to retirement.
The new figures come out of BC's Center for Retirement Research, and are summed up in the graph below. Only about 48 percent of current working households will be ready for to pack it in and enjoy their golden years by the traditional retirement age of 65. But thanks in part to the premium Social Security recipients get from delaying their benefits, 86 percent of households will be prepared by 70.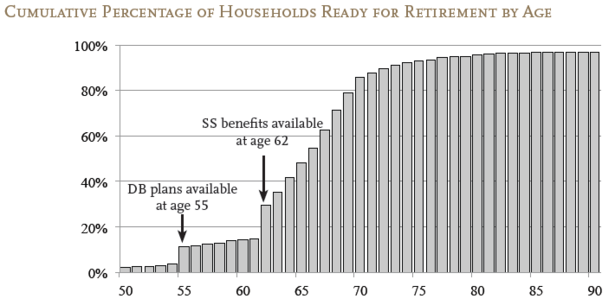 Here's another way of looking at it. As noted before, almost half of all households will be ready to punch out by 65. Only a select few will have to work past 70.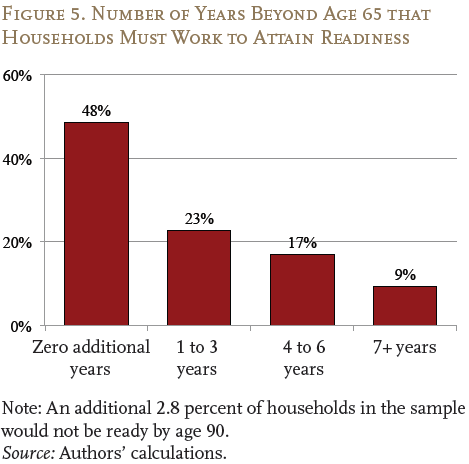 Now here's the catch with all of this: These numbers all assume current levels of Social Security benefits, which play a major role in getting low-income households to the retirement finish line. If they change dramatically, especially for Americans at the bottom of the economic totem pole, retirement could really become a luxury for the rich.