2.6 Trillion Pounds of Garbage: Where Does the World's Trash Go?
This year, the world will generate 2.6 trillion pounds of garbage -- the weight of about 7,000 Empire State Buildings. What kind of trash is it? Where does it all go?

The answer is that just under half of it comes from "organic" waste -- food, mostly -- and most of it goes into landfills, according to a new report this week from the World Bank. Here's that story in pie charts, provided by the report.

WHO'S GOT THE MOST WASTE?
The rich, of course. OECD countries make almost half the world's trash. East Asia and the Pacific region (EAP) contributes another fifth. Africa and South Asia produce the least waste.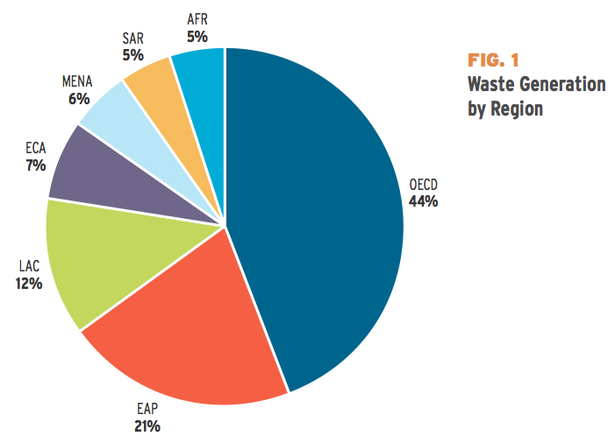 WHAT'S IN THE GLOBAL GARBAGE CAN?
Mostly food and paper. Organic trash -- food we eat, food animals eat, horticultural waste --  makes up about half of global solid waste, and paper and plastic add another 27%.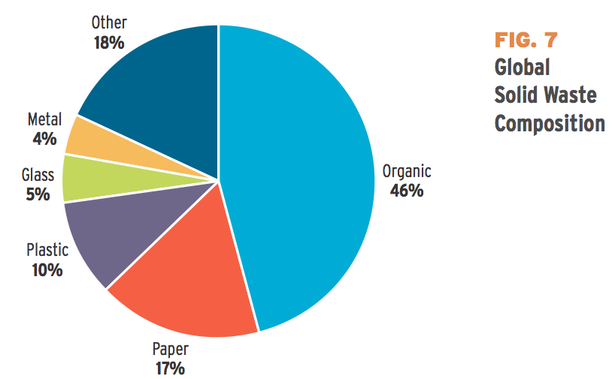 WHERE DOES OUR TRASH GO?
[Lower income countries to the left; Higher income to the right]

In both rich and poor countries, the vast majority of our waste goes into landfills where it's (often) covered up. A very small share of waste in the World Bank's data -- which, the authors admit, was difficult to collect for this category -- went to recycled or composted waste. "Africa's collected waste is almost exclusively dumped or sent to landfills," the report said.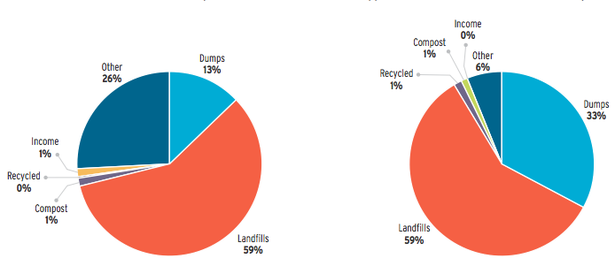 And a tweetable stat for the road: The typical person in a developed country produces about 2.6 pounds of garbage a day. That would mean the average American man, weighing 175 pounds, produces his weight in trash every three months.