Zurich: A Financial Behemoth at the Heart of a Financial Meltdown
The Atlantic's new special report on the past and future of the world's global capitals begins with the 10th most powerful city in the world, which resides at the center of a continent in crisis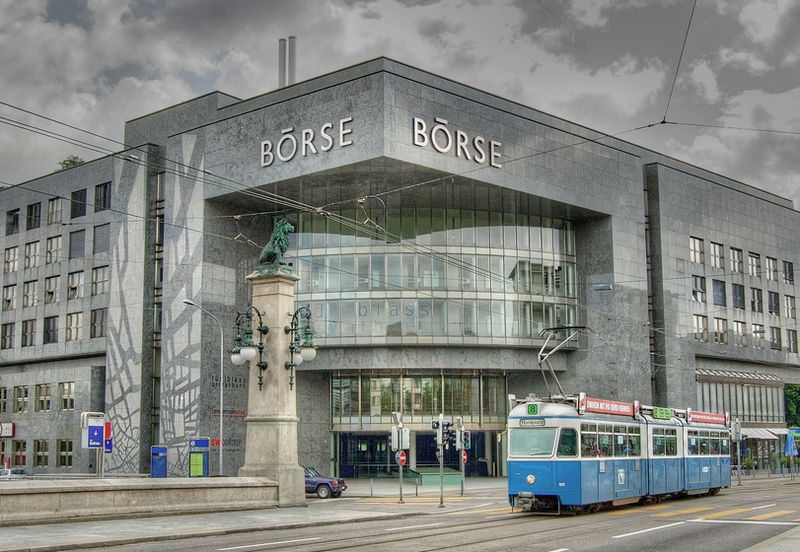 Reuters
Alfred Escher was gravely ill. Not for the first time in his life, nor the last.
In 1856, the Swiss academic-turned-politician-turned-entrepreneur had already served as a foundational Zurich statesman and as the architect of the nation's famous railway system. But Escher had higher ambitions for his rail empire, and he needed money to pay for them. So he founded a bank, Schweizerische Kreditanstalt, which changed the direction of Zurich's economy for the next two centuries.

The bank still exists to this day. You know it as Credit Suisse.


One hundred and fifty years after Schweizerische Kreditanstalt, Zurich is the most important financial center on the European continent, forming a nearly equal triangle with Paris and Frankfurt, two other banking juggernauts in neighboring France and Germany.

Mapping the new global power structure
See full coverage
Situated as it is at the heart of a crumbling multinational institution, Zurich is oddly both apart from and a part of the economic crisis surrounding it. Switzerland is part of Europe, obviously, but it is not part of the EU, nor does it use the euro. It sidestepped the slow-motion disaster of the currency, while at the same time experiencing a not-so-mini currency crisis of its own.
After the Great Recession, the Swiss National Bank cut interest rates to zero to encourage investments and maintain the competitiveness of the Swiss franc. But as Europe's periphery toppled like dominos, investors have fled from the euro to the franc, driving up its price relative to its neighbors. As this weakened exports, Switzerland's GDP growth fell to 2.1% in 2011. There is reason to expect it could continue to slide. Half of Swiss exports go to the EU.
The outcome of a stronger franc is especially fascinating in Zurich, which earlier this year received the dubious honor of being crowned the Most Expensive City in the World for Americans. At a time when advanced economies are seeking growth that pushes us outside the gravitational pull of the recession, many countries are using monetary policy to depreciate their currency to trade more competitively. But Switzerland, which is also under pressure to reform its famously secret banking laws, is beloved by international investors at its own peril, and at the expense of higher prices for tourists and global consumers.
Still, these headwinds are coming up against a major financial engine. In the Global Financial Centres Index released in March 2012, Zurich finished in the top ten across all areas of financial competitiveness, including business environment and market access. For the last ten years, GFCI has named Zurich the second best financial center, only after London -- where finance accounts for a higher share of business than even New York.