Walmart: Great for Bargains, Great for Home Prices
A new study says the mega-retailer boosts nearby home values by as much as 3 percent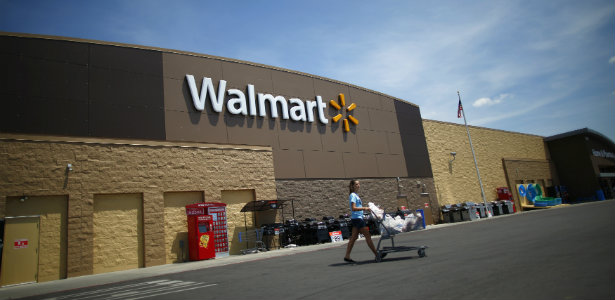 (Reuters)
Few things are capable of riling up a wealthy, left-leaning community quite like the prospect of Walmart coming to town. But while nobody likes it when a big box store puts the neighborhood pharmacist, grocer, and florist out of business, here's something the mega-retailer's detractors might want to consider: Having a Walmart can apparently do wonders for local home values.
The finding comes from a new working paper by economists at the University of Chicago and Brigham Young Unviersity, who looked at the impact on house prices of 159 separate Walmarts that opened between 2000 and 2006. Home values within a half mile of a new store got a 2 and 3 percent boost. Within a mile, the store pushed up values 1 to 2 percent. That translated to a $7,000 average bump for nearby homes and $4,000 for houses a little further away.
To figure out whether Walmart was influencing the market, or if other factors were at play, the authors compared what happened to home values closest a new store to the way home values changed just a couple miles further away. That allowed them to contrast similar stretches of real estate where the main difference was the distance to the new shopping outlet. The nearer to the Walmart a house was, the more its price jumped compared to homes that were further out.
So Walmart: Bad for local color, but good your personal finances. Worth the trade-off?