Sales of soft drinks are falling in the United States. But don't start writing the industry's obituary.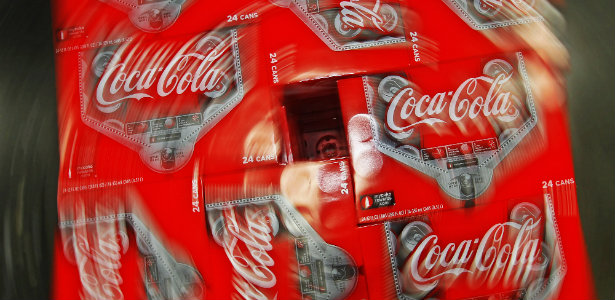 (Reuters)
If the New York Times is to be believed, the soft drink business is facing a moment of truth. This week, the newspaper reported that beverage industry titans Coca Cola and PepsiCo have increasingly been forced to rely on the sales of alternative products like bottled water, tea, and sports drinks to make up for the flagging sales of their sweet and fizzy standbys. Since 1998, American per-capita consumption has dropped 16 percent.
"What began as a slow decline accelerated in the middle of the last decade and now threatens some of the best-known brands in the business," the paper reported.
Could it be? Are we truly witnessing the first stages of soda's demise, the early signs of decay in America's 200-year love affair with soft-drinks? And if so, does that mean trouble for drink makers?

STILL FIZZING, NOT FIZZLING

There are two major reasons to skeptical about the end of soda. First, soda sales haven't fallen that drastically. Second, even if U.S. consumers are shying away from soft drinks, the global market is still looking pretty sweet.
To get some additional statistics, I called up John Sicher, the publisher of Beverage Digest who provided the Times with their data. He told me that U.S. soda consumption is indeed falling overall, not just per person. Since 2006, Sicher said, the total volume of carbonated soft drink sales has fallen about 11 percent, from 10.2 billion cases to 9.3 billion. Some of that drop is the result of changing consumer preferences. Parts of the population are becoming more health conscious. Tastes are changing. We want energy drinks, Gatorade, organic tea, and artificially flavored, 0 calorie, vitamin-enhanced "water."
But there are also business forces at play that have nothing to do with how consumers feel about high fructose corn syrup or caffeine. Soda is extremely price-elastic, meaning that when it gets expensive, consumers buy much less of it. When it becomes cheaper, they buy more. For the past few years, economic conditions have conspired to make soft drinks pricier. Commodities costs have been a particularly big problem. Every time corn prices have spiked, they've made sweetener more expensive. Meanwhile, astronomically high oil prices have boosted the cost of plastic bottles and shipping.
America's thirst for colas, root beer and the like might finally be waning. We might just be looking for more variety in our drink menu. Or we might, in part, be responding to price signals. It's too early to tell what the long term trend will really be.

A SODA-SATURATED WORLD

None of this signals disaster for Coca Cola or PepsiCo. Both companies have large portfolios of still beverages and energy drinks, exactly the types of products Americans have been turning to in lieu of soda. Coca Cola sells Nestea iced tea, Dasani bottled water, Powerade sports beverages, and more. PepsiCo has Tropicana juices, Gatorade, Ocean Spray, Aquafina water, Lipton iced tea, and others. That's why in 2011, both companies saw North American sales volume climb despite a dropoff in sodas.
Worldwide, the picture is very different. The global soft drink market is still young, and demand is growing. In economically surging Brazil, consumers drink just 343 servings of soda, less than half of America's current habit. That gives companies ample room to hawk more sugar and caffeine.  Take Coca Cola. In 2011, the company's soft drink sales grew 12 percent in India and China. In Latin America, Coca Cola brand products went up 4 percent. In Europe, sparkling beverages grew 2 percent. In the meantime, its North American soda sales dropped just 1 percent, once you exclude a licensing deal that allowed it to begin selling Dr. Pepper.
This isn't to say that if Americans permanently bid goodbye to their soda habits, PepsiCo and Coca Cola wouldn't be impacted. Obviously it would be a problem. But it's far from clear that's happening now. In the meantime, their global outlook is still pretty bubbly.