How the Global Rich Create Ghost Neighborhoods
High-end neighborhoods are becoming emptier, lonelier places as the world's super-rich buy up luxury residences across the globe.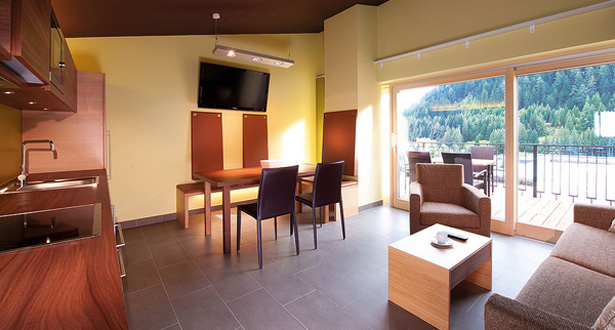 hotel-arabella /Flickr
Recently, I pointed to the effects of international absentee apartment ownership on New York neighborhoods. Now -- coincidentally on the eve of the planned May Day Occupy Wall Street demonstrations scheduled for New York and other major cities -- the Financial Times shows that this kind of occupation has become an issue overseas, too. Even indigenous elite families from the Upper East Side to Hong Kong aren't all happy about the trend. Global migrants, even in town, tend to isolate themselves from locals in secure bubbles of their fellow nationals, reducing the vitality of neighborhoods.
The piece reminds me of why I love the FT. No other general or business publication lavishes so much attention on the delights of exotic properties like the Saxon villages of Romanian Transylvania, with their beautiful and endangered way of life. It presents even the administrative and legal complications of international purchase more as challenges to its base of seasoned deal-makers than as turn-offs.
All the more credit to the FT for quoting liberal critics of the trend like the sociologist Saskia Sassen; the people who actually sell the real estate seem to agree with her about the downside of the trend even while profiting from it -- much like the newspaper itself in its property advertising. If some developers and brokers are unhappy about this kind of piece, it doesn't seem to have affected their space purchases. It's probably because their customers, the global 1 percent of the 1 percent, have long ceased to care what anybody writes about them.
Yet there's reason to doubt that the new global apartment buyers are really a recognizable stratum, like the people of the railroad age who made their fortunes elsewhere and bought townhouses and later apartments in Paris, London, and New York. But the old-style nouveaux riches, far from being absentees, wanted passionately to be included in the local elites. After the Civil War, such people built quite a few of Washington's present-day embassies. The late mining heiress Huguette Clark, herself a multiple absentee apartment owner, was the daughter of a Montana mining tycoon who did not just buy a pied-a-terre, but rather constructed Fifth Avenue's most garish mansion, with its own railroad line for coal deliveries.
While the anthropologist Laura Nader argued for "studying up" -- investigating elites as well as the poor -- we actually know surprisingly little about global absentees. After all, by definition those people usually are somewhere else. But it's possible that the hard core of the FT's "stateless super-rich" is very small. The motives for absenteeism are strikingly diverse. At least one virtually entire luxury building in Manhattan was subscribed by Irish paper during their country's boom, not for visiting during the social season (some are Dublin cab drivers) but as an investment. In Jerusalem, on the other hand, where absenteeism is also an issue, foreign Jewish purchasers are not planning to flip or rent their properties, The New York Jewish Week reports:
More than 10,000 apartments in Jerusalem are owned by foreigners, according to Elan Ezrachi, chairman of the Ginot Community Council, a body that represents eight Jerusalem neighborhoods.

Ezrachi said it was unrealistic to expect owners to permit strangers into their homes.

"They don't need the income, and their homes are usually very elegant, with fine furniture and artwork, and the thought of having students there just didn't fit."
Yet the overseas buying that is the plaguing Jerusalem market may be rescuing Miami's, as rich Venezuelans, Brazilians, and other Latin Americans buy into the overbuilt condominium market.
One reason for the difficulty in addressing issues of globalization like distortions of local real estate markets is is that the super-rich, far from being a conspiratorial class that can be studied through clubs and bloodlines, are more diverse, diffuse, and elusive than ever.