Floyd Mayweather's Hourly Salary This Weekend: Somewhere Around $32 Million
They don't call him "Money" for nothing.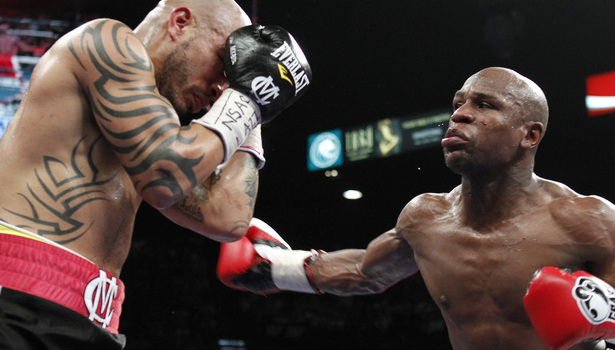 Floyd Mayweather made $32 million in guaranteed money for his fight against Miguel Cotto, won by decision on Saturday.

Boxing is a unique business model, but it's not terribly complicated. Pay-per-view costs about $60 for a night. If one million people buy, that's $60 million for an hour of entertainment, split between the fighters, distributors, and network. So it's all about bringing the viewers, and nobody brings 'em like Mayweather, the loudest, crudest, and undefeated-est fighter in the game:

Floyd's payday is an all-time record, surpassing the $30 million that Mike Tyson was guaranteed for his second fight against Evander Holyfield (yes, it's the fight you're thinking of). Mayweather also stands to make even more, thanks to his promotional company Mayweather Promotions, which participated in the planning of the fight.

Read the full story at The Atlantic Wire