Height of Folly: Why Housing in Washington, D.C., Is So Awful
The nation's capital is a swamp of dumb rules and jumbled zoning laws. Let's fix them.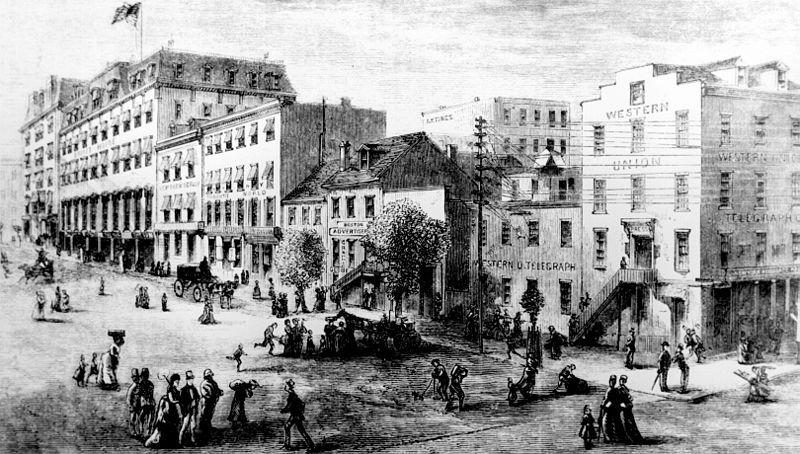 If D.C. Mayor Vincent Gray and Rep. Darrell Issa get their way, Congress may finally relax the 102-year-old law that limits most building heights in Washington D.C. to no more than 130 feet. This would be a victory for good urban planning in the District, though a small one: Gray and Issa are saying that in most cases only about one additional story of development would be allowed.
But the real crisis of land use in Washington goes way beyond the height limit. It's that the District's planning and zoning apparatus is overall hostile to new development, usually allowing far less building that would be permitted by the Heights of Buildings Act of 1910. And while D.C.'s planning rules are restrictive, they are also arbitrary and unevenly enforced, making it a difficult market to enter.
WHAT NEW YORK GETS RIGHT

Before I worked in public policy, I spent three years as a commercial real estate lending analyst for Wells Fargo. Nearly all of the project financings I worked on were in either New York City or Washington. And while both of these are expensive real estate markets with lots of rules about land use, there was a big difference between the two: New York, unlike Washington, has rule of law in land use.
Most development in New York City is done as-of-right. That means that, for any given piece of land, you can pick up a copy of the zoning declaration and figure out what you will be able to build: how many square feet of building area, how far it has to be set back from the street, how much parking, what kinds of uses, and so on. The incentive programs are also formulaic. For example, you get density bonuses in exchange for building public plazas.
There are exceptions to this rule. Most importantly, Manhattan has seen an unfortunate proliferation of "historic districts," where designs must be approved by a board of busybodies who will decide whether your plans for your property fit the neighborhood's character. Increasingly, these districts are being expanded to include vacant lots, and even a BP gas station on Houston Street, which recently needed historic district approval to change the doors on a storage shed.
But New York's historic districts, and the discretionary approvals they necessitate, are an exception to the usual development process. In D.C., a discretionary and arbitrary approval process is the norm for developments of any significant size.
WHAT D.C. GETS WRONG

It is normal for development projects in Washington, D.C. to obtain zoning variances or to go through a Planned Unit Development process, in which normal zoning rules are overridden. Officials in Washington tend to think of this as a strength of their planning process. The city shows "flexibility," approving extra development where the developer can demonstrate benefits to the community.
But "flexible" is just another way of saying the rules are arbitrary, and the process of getting zoning variances in D.C. can be Kafkaesque.

Take, for example, the tale of the Wisconsin Avenue Giant, a single-story '50s-vinage supermarket in Cathedral Heights. Its owners want to tear it down and build a mixed-use complex with a modern supermarket and apartments above it. As Emily Washington describes, this project just last month got approval to proceed, having first applied for special zoning approval in 2005.
The proposed project is not out-of-character for its surroundings. But even though Wisconsin Avenue in the area is characterized by six- and eight-story apartment buildings, this parcel happened to be zoned for a "floor-area ratio" of 1.0. That mans only one square foot of building area per square foot of lot area.
So, the owners of the property filed a Planned Unit Development application that would have allowed a FAR of 2.0. This was hardly an earth-shattering level of density. Permitted FARs in D.C.'s main business district go as high as 12.0. Yet the neighbors fought the project tooth and nail, suing to block Zoning Commission decisions and even trying to get the old supermarket named a historic landmark. Don't laugh. The "Park and Stop" strip mall on Connecticut Avenue in Cleveland Park, right next to a subway station, is a protected historic landmark, on the grounds that it is one of the oldest strip malls in the country.
The neighbors lost, but they were able to tie the project up for seven years in the process. And while the Wisconsin Avenue Giant was an extreme example, Emily Washington quotes a D.C. real estate lawyer who estimates that the typical PUD process takes 3-4 years and costs a developer $500,000.
If you live in D.C., you pay for this sort of insanity. You pay for it with lower supply, higher rents, and worse economic growth. (And it's true for many cities across the country. D.C. is merely a high-profile offender of common-sense land use policy.) The arbitrary development process ironically protects developers with lots of experience building in the District, meaning that even though clearer rules would lead to more total development profits, incumbent developers have little reason to push for change.
It's great that Gray and Issa realize that taller buildings would make D.C. a more productive and vital place. But if they really want to revitalize the district and encourage real estate development, they should junk the city's ridiculous approval process for one that offers clear and consistent rules that would apply equally to all developers. That would allow enough density to make use of the District's existing transportation infrastructure.

So yes, by all means Washington, fix the Height Ceiling. But don't stop there. Allowing taller buildings is just the first step in a long slog toward sensible housing policy in the nation's capital.