Winning Friday's Mega Millions Jackpot Would Make You Richer Than Mitt Romney
To get a sense of just how filthy rich the winner of tonight's Mega Millions lotto jackpot might be, consider this: His or her (or their) new-found, totally unearned cash wealth would equal Mitt Romney net worth. The total jackpot is technically with $640 million. But assuming whoever picks the lucky numbers skips the annuity and opts for a lump sum in lieu of an annuity -- that would be the financially sound choice, according to Business Insider -- they'll receive a $462 million payment. If you live in a state with no income taxes, you'll be looking at about $300 million after the IRS takes its 35 percent cut. Mitt Romney's net worth? A piddly $250 million maximum, according to his campaign. If you do live in a state with income taxes, you're still probably beating out the GOP frontrunner.
So one ticket could make you as rich as America's resident rich-guy presidential nominee -- the one who's planning to build car elevators in his new home, where he'll probably be entertaining a few NASCAR team owners. Does that make buying a ticket a smart move? The official odds are 1 in 176 million. Since each ticket costs a dollar, any jackpot over $176 million should technically be a good deal. Right?
Well, not necessarily, Ben Casselman points out at the Wall Street Journal. There are a few of the complicating factors. First, there's a fair chance that the winner would share the money. Lotto officials believe there's a 76 percent chance of someone picking the lucky numbers tonight. And according to economist Stephen Bronars, with the odds that high, it's likely there'll be two winners. Suddenly, you're looking at about a $150 million max payment. Meanwhile, according to an analysis by computer scientist Jeremy Elson, the richer the jackpot, the more people tend to play, which raises the probability of multiple winners even further. Per Casselman:
Taking all this into account, Mr. Elson plots the expected value of a ticket against the size of the jackpot, and finds that it looks more or less like a bell-curve. That is, up to a certain point, higher jackpots mean higher expected payouts. But after a certain point, the risk of multiple winners overwhelms the higher jackpots, and the expected payout goes down. By Mr. Elson's calculations, the best time to buy a Mega Millions ticket is when the jackpot is $420 million. Even then, though, the expected value of a ticket is just 69 cents. So you'd still be better off keeping your dollar.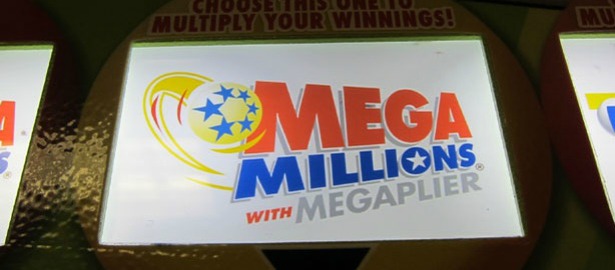 >