Thinking of Buying a Stock? Check If the CEO Is Married First
A new study says that bachelor chief executives take bigger risks with their companies and offer investors more volatile returns.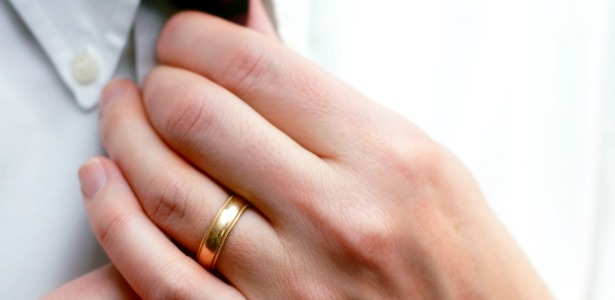 Note to investors: Before you plunge your money into a company, it may be worth doing a bit of due diligence on the chief executive's love life.
Sounds invasive? Maybe. But according to a new study released this week, whether or not a corporate CEO is married could have a substantial influence on the way they manage a company. The paper, by University of Pennsylvania finance professors Nikolai Roussanov and Pavel Savor, found that single CEOs took more business risks and produced more volatile stock returns than executives who had settled down.
Blame the marriage market, the researchers say. As their paper notes, "There is a large literature in evolutionary psychology that links status, mating, and risk- taking behavior, especially among males." Men looking for a bride tend to show off their wealth by spending lavishly and taking bigger financial gambles. The goal is to make themselves look richer, and more appealing, than the next eligible bachelor.
For a CEO, that mentality might just lead them to roll the dice with their whole company. When the researchers controlled for certain firm characteristics, they found that corporations run by single CEOs invested 10 percent more in capital expenditures, acquisitions, and R&D spending -- all of which are considered signs of risk-taking -- than their married peers. Meanwhile, their companies' stock returns were 3 percent more volatile.
Marital status made a bigger difference among younger than older CEOs. A company with a  single, 45-year-old chief executive with five years experience would invest 29 percent more in risk-laden business ventures than a company run by someone married.
This isn't the first study to suggest that a CEO's home life might impact their business decision making. For instance, research has found that after male CEOs have daughters, women's wages at their companies rise relative to men's.
That, of course, is a heartwarming discovery. A CEO treating his company as a prop in a mating dance? A bit less so. Investors -- you've been warned.
>