When Coldplay (a band that everybody hates on the Internet except for me) announced that its 2011 album would be titled Mylo Xyloto, the music world had a bunch of questions. Such as: What the heck is a Mylo Xyloto? And, why does Coldplay insist on being so horrible? And, so is this recorded in Turkish, or what?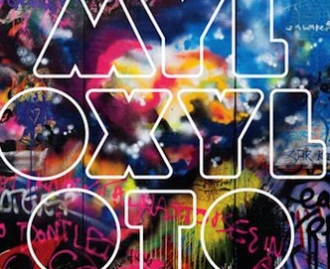 The real answer was much more boring. Apparently, it was a play on Mylo, a name that lead-singer Chris Martin found charming, and Xyloto, a portmanteau fusing the words xylophone and toe.  "It's just something that we thought looked really good," Martin explained on ABC last week. "But everywhere we go around the world people pronounce it in the most crazy ways and we're beginning to regret it now." 
I wouldn't be writing this for The Atlantic if it were just a Coldplay story (Such. A. Lie.), but it's really, truly also a global marketing story. Coldplay is a global brand. Their songs and records travel around the world, not unlike the name of a Ford car, or an Apple computer. They have to translate for disparate audiences as easily as a C-Am-F-G chord progression.
Their last record, Viva La Vida, or Death and All of His Friends, was the global best-selling album of 2008. And talk about a name that travels! Half-Spanish, half-English, and practically gift-wrapped for a global tour. Compare this with Mylo Xyloto, which is neither Spanish, nor English, nor anything really. It looks like esoterically spelled baby-speak.