Facebook's S-1 filing for its upcoming IPO went up online this afternoon, revealing that the company's revenue grew from $1.9 billion to $3.7 billion in the last year. That's a far cry from the $382,000 the company made in 2004, the year Mark Zuckerberg founded the company under the name thefacebook.com.

Cleverly, here is the history of the company, presented as a Facebook timeline, which is the site's new architecture for organizing personal pages chronologically. See the infographic larger on page 43 here.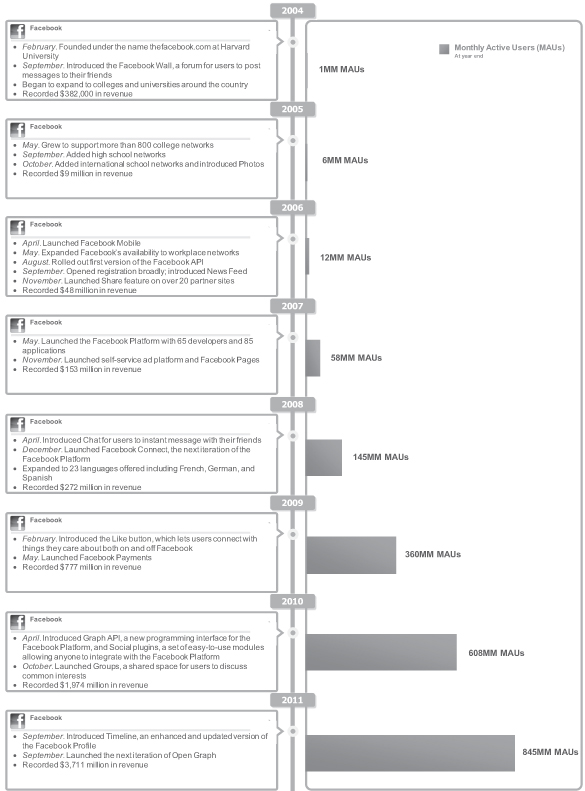 We want to hear what you think about this article. Submit a letter to the editor or write to letters@theatlantic.com.
Derek Thompson
is a staff writer at
The Atlantic,
where he writes about economics, technology, and the media. He is the author of
Hit Makers
and the host of the podcast
Crazy/Genius
.