My Favorite Statistics and Sentences From Facebook's Big IPO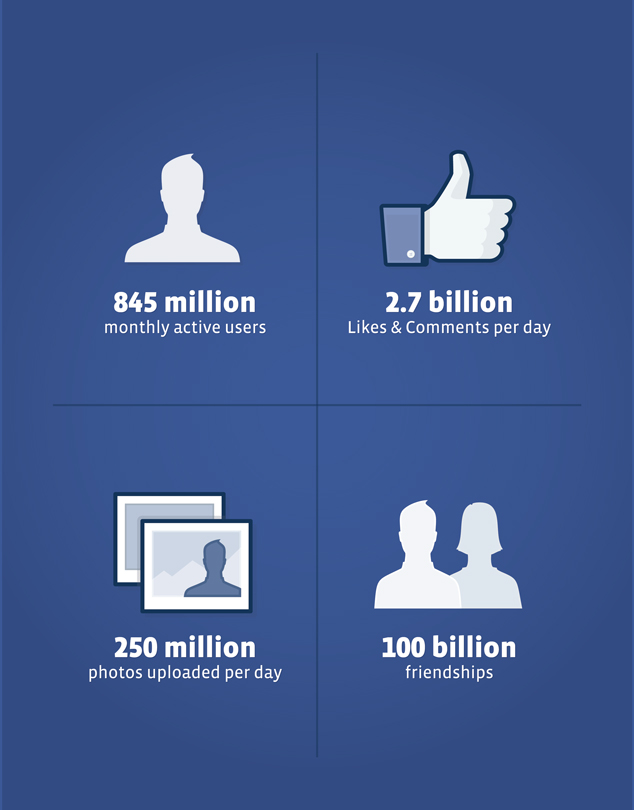 Mark Zuckerberg's base salary is $500,000.
"Effective January 1, 2013, Mr. Zuckerberg's annual base salary will be reduced to $1."

Facebook COO Sheryl Sandberg is the highest paid employee at Facebook. In 2011, she made $31 million, which is as much as Dwyane Wade's and LeBron James' salaries combined.
"The loss of Mark Zuckerberg, Sheryl K. Sandberg, or other key personnel could harm our business."

There are currently 100 billion friendships on Facebook. The high end of valuation estimates for the company is about $100 billion. Friendship is invaluable, technically. But on Facebook, its market cap is about $1 a piece.

"We may not be successful in our efforts to grow and further monetize the Facebook Platform"

Facebook has a little less than $4 billion in cash and marketable securities. Apple, you might recall, has a little more than $80 billion. Google has about $40 billion.
"Certain competitors, including Google, could use strong or dominant positions in one or more markets to gain competitive advantage against us in areas where we operate."

Facebook's net income in 2009, 2010, and 2011 was: $229 million, $606 million, and $1 billion.
"In 2009, 2010, and 2011, advertising accounted for 98%, 95%, and 85%, respectively, of our revenue."

Zynga accounts for 12% of Facebook's revenue.
"If the use of Zynga games on our Platform declines, if Zynga launches games on or migrates games to competing platforms, or if we fail to maintain good relations with Zynga, we may lose Zynga as a significant Platform developer and our financial results may be adversely affected."

There are almost as many active users on Facebook (845 million) as there are people in North and South America combined (910 million).
"The scale of the technology and infrastructure that must be built is unprecedented, and we believe this is the most important problem we can focus on."