3% Growth: The Economy Just Had Its Best Quarter in 2 Years
Oil is $120, and Europe is Europe, but the evidence of a real recovery is growing. In the last three months of 2011, U.S. economic growth kissed 3% for the first time in two years, according to today's GDP revisions. Under the hood, the news is still good. Consumer spending is growing faster than we previously thought. Government is still a drag, but that makes the 3% figure all the more impressive. If the public sector had simply continued spending at an even pace, this might have been the best quarter of the recovery.
Here's a look at Reuters' fantastic picture of the contributions to GDP growth going back to before the recession (Reminder: GDP = Personal consumption + Investment + Government spending + Net trade. The investment category includes residential/non-residential fixed investment and inventory investment, represented below by "stocks.")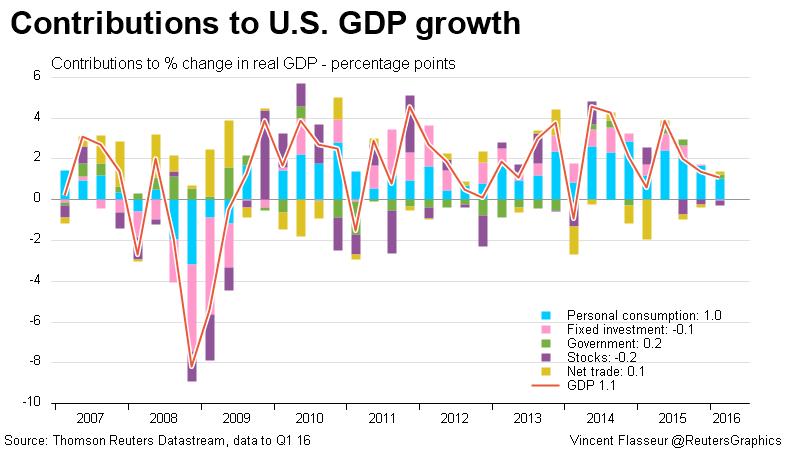 This is your economy, America -- a $14 trillion bounce-pass across the last five years. The good news is that 3% is strong growth. The bad news today (which is the same bad news we've had for the last three years) is that after the Great Recession, 3% growth is jogging when we really need sprinting.